History center honors DeKalb women in media
2/7/2014, 5:48 a.m.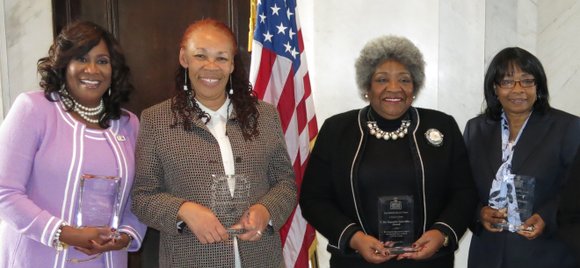 DECATUR — CrossRoadsNews editor/publisher Jennifer Parker was on of five women in the media honored by the DeKalb History Center at its seventh annual Black History Month Celebration on Feb. 6.
The other honorees were On Common Ground editor-in-chief Valerie Hill Morgan; retired broadcaster and former state Sen. Steen "News Lady" Miles; WXIA-TV 11Alive anchor Karyn Greer; and radio personality Rashan Ali.
The awards luncheon at the Historic DeKalb Courthouse was presented by the Champion Newspaper and emceed by its publisher Carolyn Glenn.