Navy pioneer honored for service
2/7/2014, 5:26 a.m.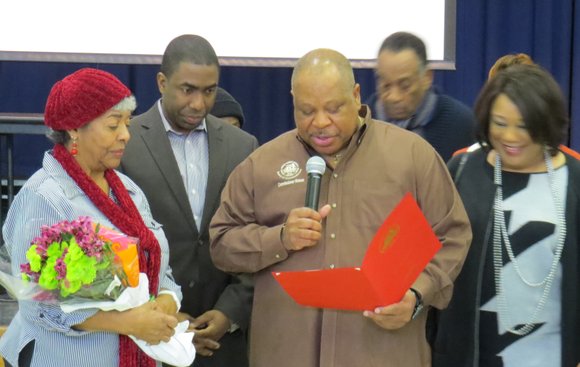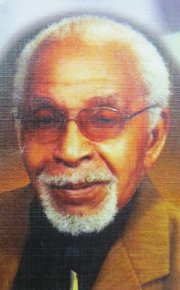 DECATUR — Thomas Swann Holden Jr., who prepared a hot breakfast for four years for hundreds of people at DeKalb Commissioner Stan Watson's Community Cabinet, was honored posthumously by Watson on Feb. 1.
Holden died on Jan. 29, 2013, at the age of 92.
His widow, Ella, accepted the proclamation and flowers during the monthly community meeting attended by about 200 people.
On the first day of Black History Month, Watson said he was honoring Holden for his service in the U.S. Navy.
Watson said that "Pop Holden," as he was affectionately known, was the Navy's first African-American gunnery sergeant. He served in World War II, Korean and Vietnam wars before being honorably discharged on June 1, 1972, as a Gunner's Mate 6 First Class.