Ousley marks Civil Rights Act
2/7/2014, 6 a.m.
Two ministers and a television reporter will bring the message to Ousley United Methodist Church as it celebrates Black History Month through February.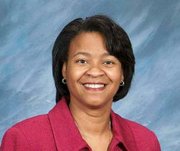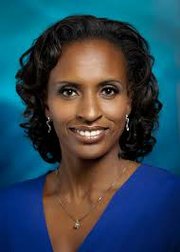 The featured speakers are the Rev. Sharma D. Lewis on Feb. 9; Dr. Edward P. Wimberly on Feb. 16; and WAGA-TV/Fox 5 reporter Portia Bruner on Feb. 23.
The theme is "The Golden Jubilee of the Civil Rights Act of 1964: Reclaiming Our Connections." Dr. Robert M. Franklin, former president of Morehouse College, kicked off the celebration on Feb. 2 with a focus on combating the residuals of slavery. All worship services start at 10 a.m.
The Feb. 9 service, featuring Lewis, will focus on "Connecting With Our Culture (combating the residuals of integration) through communal nature, strong family ties and sharing with others in the community.
Lewis, a former research biologist and chemist, is superintendent of the Atlanta-Decatur-Oxford District in the North Georgia Conference. She is a part of the Metro State Women's Prison Women of Faith Bible Study and Worship Services and Peachtree Pine Homeless Shelter, and she has led missions to Jamaica and Kenya.
The Feb. 16 service at which Wimberly will speak will focus on "Connecting With Our Church (combating the residuals of Eurocentric worship), including failure to embrace the past (American slavery), the invisible church, African-American slave music, and black church retention. Wimberly is interim president of ITC.
On Feb. 23 when Bruner speaks, the focus will be "Connecting With Our Community (combating the residuals of exclusivity) by differentiating the church; de-emphasizing individuality; re-establishing the church in the community; and celebrating diversity.
Ousley UMC is at 3261 Panola Road in Lithonia. For more information, visit http://ousleyumc.org or call 770-981-0180.