Radio station serving refugees seeking funds to rebuild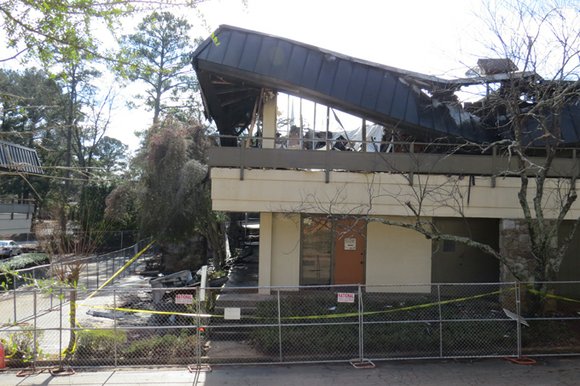 CLARKSTON — For the past 16 years, Clarkston's refugee population has known that they have a friend in Sagal Radio.
The nonprofit station, which broadcasts live Fridays, Saturdays and Sundays from WATB-AM 1420 on North Decatur Road and streams those shows daily on the Internet and cell phones, has been their go-to source for information in their native tongues.
Its broadcasts in Somali, Amharic, Bhutanese/Nepali, Swahili, Karen and English tackle everything from surviving an apartment with doors and indoor plumbing to Clarkston's November 2013 elections that yielded the city's first immigrant council member.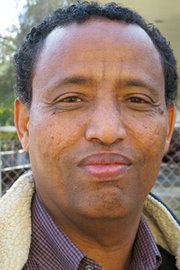 Hussien Mohamed, the station's founder and director, says Sagal Radio is a tool that the refugee community needs.
"On Sagal Radio I can talk to them," Mohamed said. "If you just came from a refugee camp and had never had a door, how are you going to open the door? We give them orientation on how to be successful."
The station serves 40,000 listeners weekly. On Monday, 1,500 people listened on their cell phones.
The station hosts discussions ranging from the importance of education, to diet and health. Somali youths get to talk about how they are adapting to the United States, and other panels discussed building better bridges with their new neighbors.
On Jan. 28, the station's studio and offices, which opened in 2009 in the Kensington Office Park at 4151 Memorial Drive in Decatur, went up in flames when a fire destroyed the 12,000-square-foot office building it shared with seven other tenants.
When news of the 4 a.m. fire reached him that morning, Mohamed said he was devastated.
"I just never imagined everything would be gone," he said. "We dreamed a long time for that studio. Now that dream is gone and we have to start from zero."
Mohamed said the station's audio console board was destroyed along with four computers, two CD players, a CD recorder, and office furniture.
Sagal Radio was one of eight businesses, including the Georgia Department of Labor Vocational Services, located in the building.
The DeKalb Fire Department, which arrived on the scene at 4:35 a.m., did not have a cause for the fire that started on the top floor where Sagal Radio was located.

"Every time I think of something, it's not there anymore," Mohamed said. "I cannot even grab a piece of paper. We lost all of our recording."
The only files that were saved were the ones on his laptop and on the station's Web site, www.sagalradio.org.
Mohamed said that the station's insurance deductible is as high as the estimated $25,000 it will take to replace the studio.
"We have to start over," he said.
Ahmed Hassan, Clarkston's first former regugee to win election on the city council, said the community would be lost with the Sagal Radio.
"Many of the people don't speak English," said Hassan, who hails from Somalia and has lived in the city for 29 years. "The community listens to the radio. The need the information on health, immigration and events that they get."