School board appointee will not run for seat
Ken Watts | 2/7/2014, 5:19 a.m.
John Coleman, who was appointed last year to the DeKalb School Board by Gov. Nathan Deal, says he will not seek election to the board. He is the first of six replacement school board members to address the upcoming 2014 election.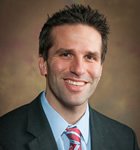 All seats on the school board will be up for grabs this fall as state legislators reduced the size of the board from nine to seven.
Coleman, who represents District 1 in north DeKalb, notified Board Chairman Melvin Johnson of his decision in a Feb. 2 letter. He said that he has been honored to represent the residents of DeKalb and to work on behalf of the students in our schools.
"I believe we have accomplished a great deal over the past year – improving the financial and operational health of the system, reforming our governance policies, drafting a new strategy for the future, and working with staff and community members to restore trust," he said. "Despite this progress, there is much work to do, and I look forward to dedicating myself fully to continued reforms and improvements over the course of the coming year."
The other appointees – Michael Erwin, District 3; David Campbell, District 5; Joyce Morley, District 7; Karen Carter, District 8; and Thaddeus Mayfield, District 9 – have not yet indicated what they will do.
Coleman said he felt confident that qualified candidates would run for the board.
"I trust the residents of our county will use this election to select leaders who will commit themselves to improving outcomes for students across the system," he wrote.