Forecast: I-20 in the winter storm target zone
2/11/2014, 6:18 p.m.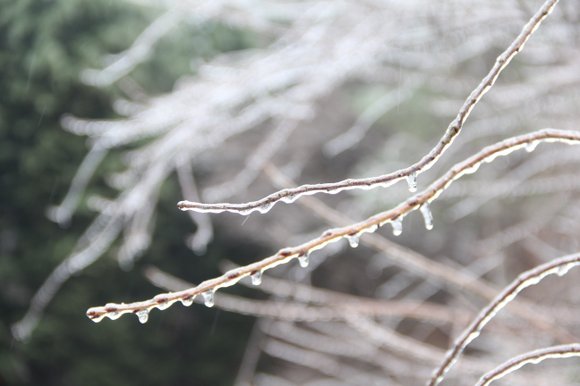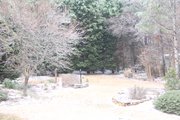 I-20 is in the bullseye of the target zone for a what forecasters say could be a winter storm of "historic proportions."
Storm preparations picked up momentum Tuesday as weather models continued to show the approaching system could dump more than an inch of ice on south metro Atlanta.
The National Weather Service has been predicting snow and ice north of I-20 with a icing more likely in the south. Many models show South DeKalb getting a mixture of both.
The latest winter storm warnings show that severe weather could hit hardest to the east of Atlanta roughly between I-85 north and I-16 south of Macon, centered along the I-20 corridor. The NWS continues to use words like "catastrophic" and "crippling" to describe this storm which could dump up to an inch of ice.
DeKalb's 99,700 school children will miss another day of class Wednesday as schools are to remain closed along with county government offices.
Safety officials say heavy ice on power lines could cause widespread outages and leave hundreds of thousands of customers without power for days.
However, the metro area seems better prepared than it was on January 28 when a winter storm paralyzed the region for days, trapped motorists on the interstates for up to 16 hours and stranded some students at the schools overnight.
DeKalb salt spreader trucks are out preparing major roads, bridges and overpasses.
To help clear the way for the road crews, Inerim CEO Lee May is encouraging people to stay home if at all possible.
"If you don't have to leave the house, please don't. Not just for your safety but for the safety of the entire county," May said. "Stay put."
Governor Nathan Deal has declared a state of emergency in 91 counties as of Tuesday night, mobilizing all available state resources to keep the interstates and state roads clear and assist in other storm preparations.
Deal is urging tractor-trailer drivers to stay off Atlanta's "perimeter" - the loop around the city formed by Interstate 285- to avoid a repeat of jackknifed trucks and gridlock that kept road crews from treating the interstate in the last storm.
Georgia is also getting help from the federal government.
President Obama declared an emergency in the State of Georgia Tuesday and ordered federal aid to supplement state and local response efforts due to the emergency conditions resulting from a severe winter storm moving into the area.
The President's action authorizes the Department of Homeland Security, Federal Emergency Management Agency (FEMA), to coordinate all disaster relief efforts which have the purpose of alleviating the hardship and suffering caused by the emergency on the local population. It also provides appropriate assistance for required emergency measures, authorized under Title V of the Stafford Act, to save lives and to protect property and public health and safety, and to lessen or avert the threat of a catastrophe.
The order affects the counties of Banks, Barrow, Bartow, Carroll, Catoosa, Chattooga, Cherokee, Clarke, Cobb, Dade, Dawson, DeKalb, Douglas, Elbert, Fannin, Floyd, Forsyth, Franklin, Fulton, Gilmer, Gordon, Gwinnett, Habersham, Hall, Haralson, Hart, Jackson, Lincoln, Lumpkin, Madison, Murray, Oconee, Oglethorpe, Paulding, Pickens, Polk, Rabun, Stephens, Towns, Union, Walker, Walton, White, Whitfield, and Wilkes.
Business was brisk at area supermarkets Tuesdsay as families stocked up on milk, bread and other essential supplies.
Forecasters were advising residents to get errands done by 10 p.m. Tuesday. They say temperatures will drop after midnight and rain could begin freezing.