Author to offer the inside story on famed civil rights lawyer
2/14/2014, 6 a.m.
The back story of Georgia's famed chief civil rights attorney Donald L. Hollowell's defense of African-American men accused or convicted of capital crimes in a racially charged 1950s and '60s will be told on Feb. 24 at the Decatur Library.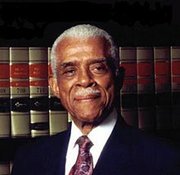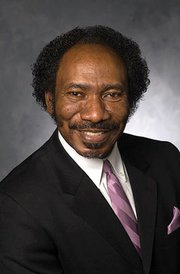 Author Maurice C. Daniels will discuss his book "In Saving the Soul of Georgia: Donald L. Hollowell and the Struggle for Civil Rights" at 7:15 p.m.
The book. published in December 2013, is the first biography of Hollowell, a pivotal but unsung hero of the civil rights movement
It tells the story of the behind-the-scenes civil rights lawyer, who also represented activists arrested for their civil rights work and fought to overturn the laws that maintained state-sanctioned racial discrimination.
Among his many cases, Hollowell sued the University of Georgia, charging the institution with racist admission policies. The suit ended in 1961 with a federal court order demanding the admission of two African American students – Charlayne Hunter and Hamilton E. Holmes.
In 1960, Hollowell and co-counsel Horace Ward won a victory in the Georgia Court of Appeals that secured the release of the Rev. Dr. Martin Luther King Jr. from the Georgia State Prison. In another case, he and members of his firm prevented the electrocution of a 15-year-old black youth from Monticello, Ga., five days before the scheduled execution.
Hollowell died on Dec. 27, 2004, of heart failure at 87 years old.
Daniels is dean of the School of Social Work at the University of Georgia and is founder and director of The Foot Soldier Project for Civil Rights Studies.
He is also the author of "Horace T. Ward: Desegregation of the University of Georgia, Civil Rights and Jurisprudence and executive producer of a number of civil rights documentaries.
The library is at 215 Sycamore St. in downtown Decatur.