Emory lecture to delve into Romare Bearden's Odyssey
2/14/2014, 6:34 a.m.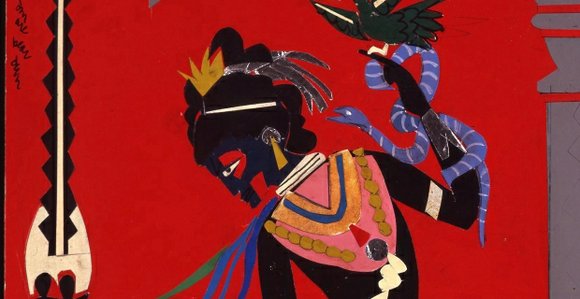 Dr. Robert O'Meally will lecture on "Love and Gender: Homer, Bearden, and Eros," on Feb. 18 at Emory University's Michael C. Carlos Museum.
The lecture, which begins at 7:30 p.m. will explore themes in art of Romare Bearden, a modernist, who depicted a wide variety of American scenes: Northern and Southern, urban and rural, and contemporary and historical.
The "Odyssey" series, rich in symbolism and allegorical content, created an artistic bridge between classical mythology and African-American culture.
O'Meally, Columbia University's Zora Neale Hurston Professor of English and Comparative Literature, is curator of the exhibition "Romare Bearden: A Black Odyssey," an exhibition of collages and other works by one of the most powerful and original artists of the 20th century.
It is on display at the Michael C. Carlos Museum through March 9.
He is also the founder and former director of the Center for Jazz Studies at Columbia University.
The lecture takes place in the reception hall on Level 3. It is free to attend and no ticket is required.
Works by Bearden (1911-1988) often include forms from literature and music. He experimented with many different media and artistic styles and may be best known for his richly textured collages depicting universal images using African-American subjects.

The Michael C. Carlos Museum is at 571 S. Kilgo Circle in Atlanta.
Visit www.carlos.emory.edu or call 404-727-4282.