Sutton taking medical leave after domestic dispute and 911 call
2/15/2014, 9:31 p.m.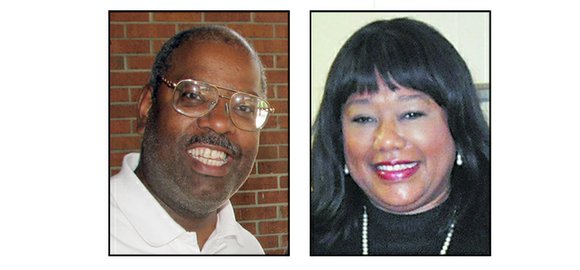 DeKalb Commissioner Sharon Barnes Sutton is taking a one week medical leave in the wake of a Feb. 12 domestic dispute with her longtime boyfriend and campaign manager Warren Mosby.
A police report obtained by CrossRoadsNews said Sutton got into an argument on a visit with Mosby Tuesday morning after she found another woman's car parked in the driveway of his home on Habersham Drive in Decatur. The report lists Mosby as the victim and Sutton as the aggressor with pending charges of criminal trespass, simple assault and simple battery.
Sutton did not respond to telephone calls Saturday.
In an email, Mosby referred all inquiries to his lawyer, Ashley Bell with the Atlanta law firm Bell & Washington, LLP. Bell did not respond to emails and telephone calls on Saturday.
Mosby told police on Feb. 12 that Sutton became angry that he had a female visitor and "tried to force her way past him into the home."

He said he blocked the entrance by standing in the doorway and Sutton "continued to be aggressive hitting him in the chest with her fist and grabbed his glasses off his face and threw them into the front yard," the report said.
A second report written by one of several other officers to respond to the call, lists Sutton as the complainant with pending charges of simple assault and simple battery.
In her version, Sutton, who represents District 4 in Stone Mountain, told officers that she and Mosby had an argument about Mosby's meeting with the other woman. She said the two of them had been in a relationship for about seven years.
According to Sutton, she tried to enter the home but "Mosby threw her down and at one point put his knee to her chest."
One officer observed "dirt and grass on Sutton's clothing."
Earlier, Sutton called 911 and reported falling and having trouble breathing but gave no other details.
Both Sutton and Mosby claimed minor injuries but neither was treated. Police made no arrests and no charges were officially filed in the case.
Police warned Sutton that she could be charged with criminal trespass if she returned to Mosby's property.
According to the report, the police domestic violence unit, plus a major, captain and two lieutenants assisted in the investigation.
Mosby told officers that he and Sutton had never lived together and have no children together.