Black Press is vital weapon in our fight for rights
Kevin Oliveira | 2/21/2014, 6 a.m.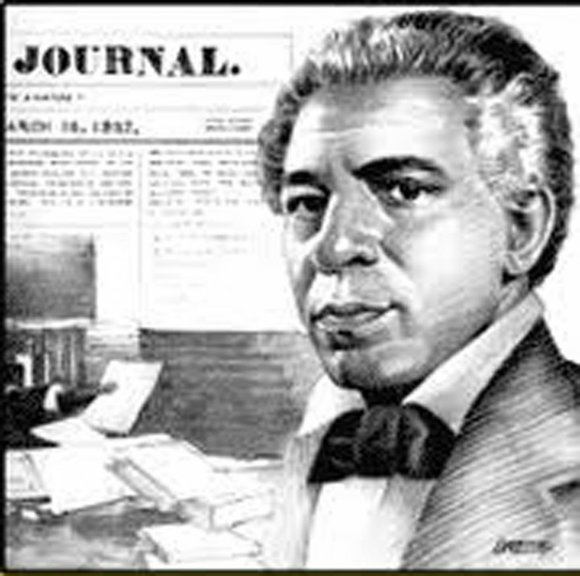 February is African-American History Month, and it is only fitting that I am writing this piece for a newspaper that serves the second-largest African-American population per capita income in the United States – DeKalb County, Ga.
Today, some African-Americans still appreciate the relevance of newspapers like Cross­Roads­News that inform and serve the community with necessary information to equip citizens to be more engaged in the growth and development.
However, many of us take the African-American media outlets for granted today. The Black Press has been a powerful tool in helping African-Americans liberate themselves from the bondage of systemic and institutional oppression, repression, and the brutality of a racist society.
The pen is one of the most powerful weapons to combat injustice. Even after wars are fought treaties must be written – to establish the social order.
The Black Press is no less powerful. It has been a vital weapon, and continues to be, in our struggle for self-identity, self-liberation, respect, and honor. It has been through historical and modern history as the mouthpiece of hundreds of millions of oppressed people.
The first recognized black newspaper – Freedom's Journal, was published in New York on March 16, 1827. The publishers were John B. Russwurm and the Rev. Samuel Cornish, whose primary goal was to see slavery abolished. In addition, the paper focused on educating the black masses. They understood the value of teaching people how to read and comprehend what they were reading.
Four months after the paper was established, slavery was abolished in New York state. They also understood the oppression is different from outright slavery. So on March 28, 1829, Russwurm decided to close the paper, joined the American Colonization Society and immigrated to Liberia where he founded the Liberian Herald.
W.E.B. Du Bois (1868-1963), who held a Ph.D. from Harvard University, was one of the founders and the editor of the NAACP's Crisis magazine, first published in November 1910. Widely considered the "Father of Black Scholarship" and the "Father of Pan-Africanism," he immigrated to Ghana to begin writing an African American Encyclopedia. He died two years later in Ghana in 1963. He was 95.
Dr. Martin Luther King Jr. once wrote: "Dr. Du Bois was a man of priceless dedication to his people."

On Feb. 28, 1968, at Carnegie Hall in New York, King paid tribute to Du Bois when he said "Negroes were robbed on so many things decisive to their existence that the theft of their history seemed only a small part of their losses. But … Dr. Du Bois knew that to lose one's history is to lose one's self-understanding and with it the roots of pride. This drove him to become a historian of Negro life."
Du Bois was an example of committed black manhood grounded in spiritual truth and integrity. His voice was never stilled nor was his pen, which is why it is so important for our community to read, especially our children, to have fundamental and practical understanding our place in history in this country. We must know our history … not his-story.