Explanation for Candler Road businesses
2/21/2014, 6 a.m.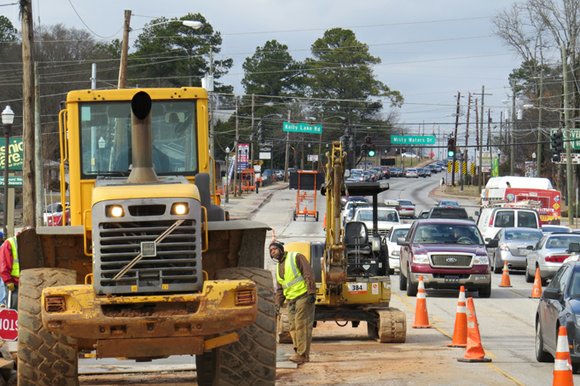 Business owners and operators on Candler Road will get an update on the ongoing construction on the corridor that has been snarling traffic and chasing customers away for almost a year.
DeKalb District Three Commissioner Larry Johnson is hosting the Business Owner Meeting meeting on Feb. 24 at the Scott Candler Library to discuss the construction projects.
"Representatives from DeKalb County and AGL will provide updates and answer questions," he said.
Business owners along the corridor have been complaining about the lack of information about the projects.
The $7.1 million construction projects have been underway since last April. It includes the installation of underground water mains and gas lines.
When the underground work is done, Johnson said the road will be repaved and the cooridor beautified.
Business owners say they were never informed about the extent of the work and were not prepared for the length of time it is taking to complete.
They say the lane closures and traffic backups have been hurting their businesses by keeping customers away.
The meeting takes place at 9:30 a.m.
The library is at 1917 Candler Road in Decatur.
For more information call Margaret Britton at 404-964-4936.