Thurmond to dish on education
2/21/2014, 6 a.m.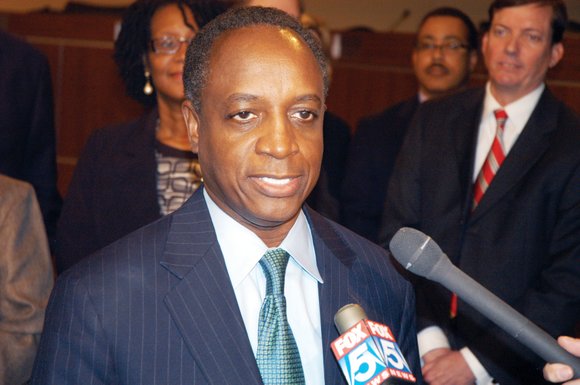 DeKalb School Superintendent Michael Thurmond will offer an update on "The State of Education in East DeKalb" on Feb. 26 at This Is It restaurant in Lithonia.
The 11:30 a.m.-to-1 p.m. program is presented by the Greater Lithonia Chamber of Commerce.
Thurmond will discuss the progress of education over the past year in DeKalb County with the business community, which recognizes the significance of education to economic development and job creation, organizers say.
Thurmond is also a distinguished attorney, author and lecturer. The restaurant is at 2853 Panola Road.
For cost and other information, visit www.greaterlithoniachamber.com or call 770-