Workshop to offer strategies for effective local digital marketing
2/21/2014, 6 a.m.
Business owners can pick up tips on local Internet marketing at a free workshop on March 4 at the DeKalb History Center in Decatur.
"Integrating Local Internet Marketing for Your Business," sponsored by CrossRoadsNews, will be held from 9 a.m. to noon.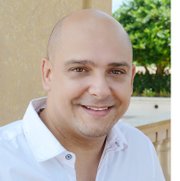 Joseph Mohay, chief digital officer with Integrated Digital Strategies in Orlando, Fla, will be the presenter.
Mohay has more than 10 years experience working with local, regional and national businesses on local internet marketing strategies. Topics will include Local Search Engine Optimization 101, Best Practices to Optimize Your Google+ Local Presence, How to Generate Online Reviews and Get an Edge Over Your Competition, and Managing Your Online Reputation and Social Media Marketing.
Curtis Parker, CrossRoadsNews vice president of Digital Operations, said business owners will gain new insights in digital marketing.
"Participants will learn learn how an integrated approach to their marketing strategy, utilizing multiple online, mobile and legacy channels, can yield higher ROI for their marketing dollars," he said.
Parker said the workshop will be useful to businesses of all sizes and types.
"This workshop will show you how to attract, engage and retain customers in the digital marketplace," he said.
One participant will receive a free "Local Search Toolkit" to gauge his or her Web site's local search performance.
Seating is limited and advance registration is required.
To register, call 404-284-1888 or email cparker@crossroadsnews.com.
The DeKalb History Center is in the Old Courthouse on the Square at 101 E. Court Square.