Rape Crisis Center gets $10,000 from sheriff
2/28/2014, 2:01 p.m.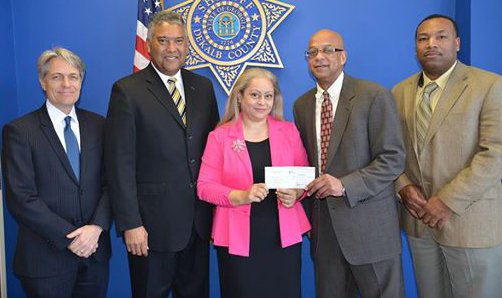 The DeKalb Rape Crisis Center received $10,000 from the DeKalb Sheriff's Office to help with the services it offers to rape victims.
Outgoing Sheriff Thomas Brown and Chief Deputy Jeffrey L. Mann presented the donation to the center's board of directors in February.
The funds were allocated from the DeKalb County Confiscated Drug Account, awarded to the Sheriff's Office by DeKalb Superior Court for its participation in investigating drug-related crimes.
Brown said it is a positive use of the funds.
"This is an effort to seek reduction of victimization of women targeted for these types of crimes," he said in a Feb. 20 statement.