Schools urged to Power Up for 30
2/28/2014, 2:07 p.m.
Georgia Public Health Commissioner Brenda Fitzgerald is urging school districts statewide to adopt Georgia SHAPE's Power Up for 30 program to fight childhood obesity.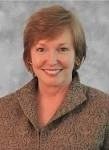 Fitzgerald says mounting scientific evidence shows that increased physical movement also results in better test scores and increased attentiveness.
"Power Up for 30 is a promising solution to the obesity epidemic facing Georgia's children," Fitzgerald said in a Feb. 24 letter to Georgia SHAPE followers. "The message cannot be ignored – we must get our students moving more. Power Up for 30 helps you do just that with an easy, supported program that works."
She said hundreds of schools have started with a simple pledge to add 30 minutes of physical activity to the school day. For more information, visit GeorgiaSHAPE.org.