Antoinette Tuff publishing book on McNair siege
1/3/2014, 6 a.m.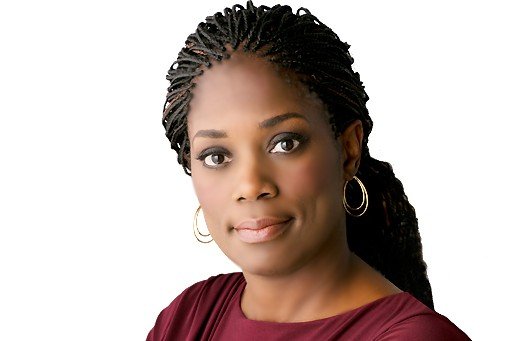 Antoinette Tuff, the woman who talked down a gunman at Ronald E. McNair Discovery Academy on Aug. 20, 2013, will publish her first book, "Prepared for a Purpose: The Inspiring Story of How One Woman Saved an Atlanta School Under Siege," on Jan. 21.
The 240-page hardcover tome is being published by Bethany House Publishers, a division of Baker Publishing Group.
Tuff, who was a bookkeeper at the Decatur school, was in the main office when Michael Brandon Hill toting an AK-47 walked into the school and ordered her to call 911.
Her conversation with him was captured on the 911 tape.
Hill, who has a history of mental illness, fired at least a half-dozen shots at DeKalb officers and Georgia state troopers.
Though terrified, Tuff calmly talked him into surrendering.
"I want you to know that I love you," she told him. "We all go through something in life."
"Prepared for a Purpose" describes how Tuff used her own pain and rejection from the breakup of her marriage to empathize with 20-year-old Hill.
He was indicted on Nov. 15 on 13 counts, including aggravated assault against a peace officer, terroristic threats, burglary and carrying a weapon within certain school areas.
The book is written with Alex Tresniowski. In hardcover, it is $24.99. The electronic copy is $19.99.
Tuff is also one of 11 women featured in a bing.com/heroicwomen television commercial.
She appears with 16-year-old Malala Yousafzai, who was shot in the head by the Taliban extremists for standing up for the rights of girls to be educated; Britain's "Iron Lady," former Prime Minister Margaret Thatcher, who died in 2013; and dancer Adrianne Haslet-Davis, who lost her legs in the Boston Marathon bombing and vowed to dance again.
The other women in the commercial are former U.S. Rep. Gabrielle Giffords, who was shot in the head by a deranged gunman; Diana Nyad, who swam from Havana to Key West; Janet Yellen, who was appointed by President Obama to be the first woman to chair the Board of the Federal Reserve; Angela Merkel, the first woman chancellor of Germany; Edith Windsor, who won equality for gay marriage in the U.S. Supreme Court; and Deb Cohan, who danced in the operating room before her double mastectomy.
Tuff also is raising $200,000 on gofundme to provide travel for underprivileged children.
"We will provide inner-city kids the opportunity to see the world," she said at http://www
.gofundme.com/41fqvw. "If you change their vision, you can change their lives."
In the four months since she launched the campaign, she has raised $111,881 from 2,315 people.