DeKalb to test once-a-week trash pickup
1/3/2014, 6 a.m.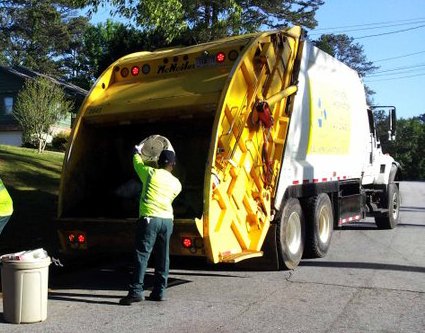 About 28,000 households in DeKalb County will take part in a three-month Sanitation Pilot Study for one-day-per-week garbage collection.
During the study, the staff will obtain resident feedback and identify and address service issues for determining the viability of permanently converting to this new collection schedule countywide.
Households will be chosen from unincorporated DeKalb, Dunwoody, Brookhaven, Chamblee and Lithonia. Those selected will be notified by mail. For all other customers, collection service will remain on its current schedule.
Each household in the pilot study will receive a free 65-gallon roll cart container to deposit their garbage and for placement at the curb on the identified collection day.
Interim DeKalb CEO Lee May said the benefits and value of conducting the pilot are significant:
n Easier for residents – The carts are durable and have wheels on the bottom for ease of use. Garbage will be collected on the same day as recyclables and yard trimmings.
n Better safety for employees – Carts will reduce injuries to county employees, reducing the need to lift garbage and reduced exposure to harmful materials.
n A "cleaner" county – Use of the carts will reduce litter created by open containers or bags that have been damaged.
n A "greener" county – The pilot will reduce the number of total DeKalb Sanitation vehicles on the road throughout the week, reducing greenhouse gas emissions.
n A "safer" county – Fewer DeKalb solid-waste collection vehicles on the road mean less traffic congestion, less wear and tear on county roads, and fewer chances for accidents involving residents and county vehicles.
For more information, questions or to share feedback, call 404-294-2900 Monday through Friday between 7 a.m. and 6:30 p.m.