Jubilee Day service honors DeKalb's unsung civil rights heroes
Ken Watts | 1/3/2014, 6 a.m.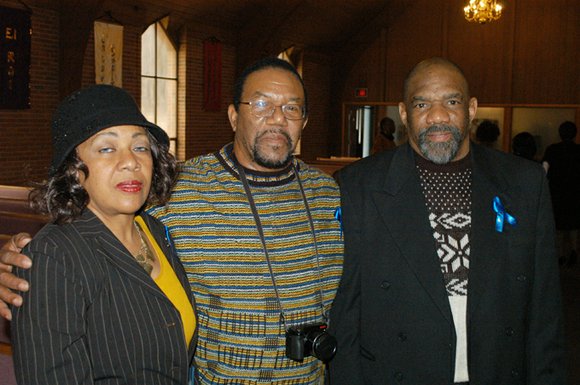 DECATUR — Forty-eight DeKalb residents who labored in obscurity during the 1960s civil rights movement were applauded by a small but enthusiastic crowd on Jubilee Day at Rainbow Park Baptist Church.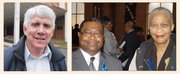 The annual Jan. 1 celebration, hosted by the DeKalb NAACP, marked the 151st anniversary of the effective date of President Abraham Lincoln's Emancipation Proclamation, which was aimed at freeing the slaves in all territory still at war with the Union.
This year it also honored the "unsung foot soldiers" of the civil rights movement who desegregated public schools in DeKalb and helped plan and execute demonstrations that ended Jim Crow laws in metro Atlanta.
Nine men and women attended the ceremony and the names of 22 others were read aloud by NAACP members D.E. Smith and Teresa Hardy.
Those in attendance were Lavern Woods Baker, Vincent Sanders, Gerald Sanders, Demetria Sanders Evans, Albert Smith, Roger Mills, Olitha McGuire Reid, Teresa Kelly Shy and Barbara Cross.
"We love and appreciate you for your service and willingness to sacrifice for us," D.E. Smith said. "There are many others whose names we got after the printing deadline but we appreciate them as well."
Vincent Sanders of Decatur, who helped desegregate Lithonia High School in 1965, said he's grateful to the NAACP for making an effort to recognize unsung foot soldiers.
"It was a very nice program," he said. "We feel appreciated and they should make it an annual event."

Minister Jared Sawyer, a speaker at the ceremony, acknowledged his generation's debt to civil rights-era activists.
"You may not be on the pages of history, but what you accomplished is truly amazing," said Sawyer, who is 16 years old.
Lavern Woods Baker of Decatur participated in the March on Washington on Aug. 28, 1963, and had been active in the DeKalb NAACP before that historic event.
She said she was an adviser for young people in the DeKalb NAACP and that she helped them prepare for demonstrations at cafeterias, stores, movie theaters and other places in the community that they were trying to integrate.
"I instructed them in nonviolent resistance and attitude," Baker said. "You had to have a positive attitude and let them know that things would change."
Albert Smith of Decatur was president of the DeKalb NAACP's Youth Council in 1963. He helped staged several demonstrations to integrate the Lithonia city parks.
"We expanded into Decatur and did the same thing there," said Smith, 68. "Then after I graduated from high school and went on to Morehouse College, I started working with SNCC – the Student Non-violent Coordinating Committee – with Stokely Carmichael and Julian Bond, and we did demonstrations against some of the segregated restaurants there."
On Aug. 28, 1963, he was among the crowd on the Washington Mall when Dr. Martin Luther King Jr. delivered his famous "I Have a Dream" speech.
Smith said he would like to see greater activism among today's youth.
"In the civil rights era, kids were a big part of the movement all over the South," he said. "They jumped in and did what was necessary at the risk of their own safety."