Wesley Chapel Road primed for construction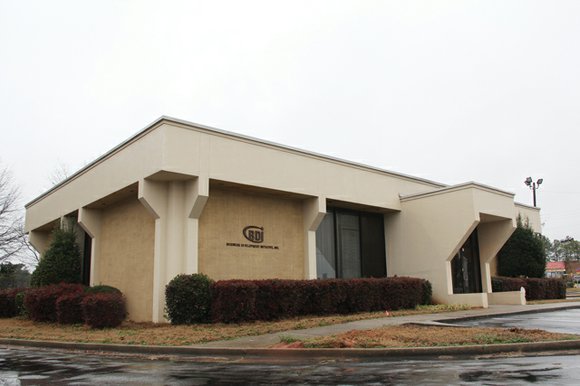 DECATUR — Wesley Chapel Road is about to become construction central with four new projects expected to get under way this year.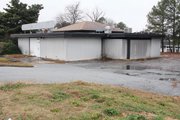 After years of decline, the corridor could see the construction of two doughnut shops and two gas stations.
A Dunkin' Donuts restaurant is planned for the boarded-up former Three Dollar Cafe building at 2555 Wesley Chapel Road; a Krispy Kreme restaurant is proposed for the former Wachovia Bank building at 2533 Wesley Chapel Road; RaceTrac is returning to the corner of Wesley Chapel and Snapfinger Woods Drive; and Kroger plans a seven-dispenser gas station on the site of the Scores nightclub.
Charles Peagler, president of the Kings Ridge Homeowners Association, said the projects show that growth is under way.
"I am glad to see development," he said on Jan. 2. "We will be filling up with gas and eating doughnuts, plus we will be getting rid of that nightclub."
Decatur-based Sahil Enterprise Inc. is developing the Dunkin' Donuts restaurant.
Salman Badruddin, the company's president, said demolition on the old restaurant building will begin before the end of the month, and construction will start before the first of April.
The Wesley Chapel restaurant will be the company's third location in South DeKalb.
Badruddin said he opened his first on Memorial Drive in 1997, and in December 2011, he took over the Panola Road space vacated by Starbucks.
Badruddin said he picked the Wesley Chapel Road site because his other two DeKalb locations are doing well.
"I am happy with those two locations and was looking for another site when this became available," he said.
Badruddin plans a 3,000-square-foot building on the site. Dunkin' Donuts will occupy 1,800 square feet of the building and have a drive-through window.
He said he will rent a 1,200-square-foot suite that will be next door.
Badruddin said the Dunkin' Donuts building will be a new prototype building for the chain.
"There are only two of the new designs in Atlanta," he said, "one in Peachtree City and one on Howell Mill Road."
He declined to say how much he is investing in the project but said the restaurant will bring 12 to 15 full- and part-time jobs to the area and a lot more than donuts.
"We serve breakfast and lunch sandwiches, frozen drinks, coffee, cappuccinos, lattes, and teas," he said.
Community meeting set for Jan. 7
Krispy Kreme Doughnuts has been trying for more than a year to locate a restaurant on Wesley Chapel Road.
Its first location choice was the old Hardee's building in the Kroger Shopping Center parking lot, but negotiations fell through with the shopping center's owner.
Freddy Luster, the Atlanta broker for Winston-Salem, N.C.-based JDL Castle Corp., said that they have the BDI building at 2533 Wesley Chapel Road under contract and will apply to the county on Jan. 9 to build a free-standing single-story Krispy Kreme store with a drive-through on the site.
Luster, who is with Red Rock Global; Waylon Hoge of Integrity Engineering; and Mike Neal of Colliers International will be discussing the project with the community on Jan. 7 at 7 p.m. at the site.