DeKalb Schools closed Tuesday due to extreme forecast
1/6/2014, 3:42 p.m.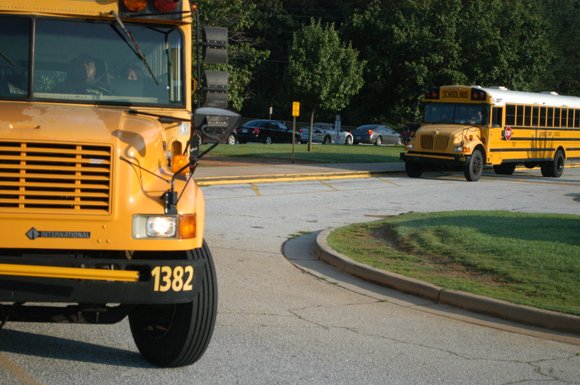 DeKalb Schools will be closed Tuesday January 7 due to high winds and extremely cold temperature, Superintendent Michael Thurmond's office announced Monday afternoon.
"The District will close to protect the health and well being of students and staff because of the potential risks associated with frostbite and hypothermia," spokesman Quinn Hudson said in a news release. "All scheduled events, including after school programs and extra-curricular activities are canceled."
The District consulted with the National Weather Service and Dr. Sandra Ford, Director of DeKalb County Board of Health. According to Dr. Ford, "As wind speeds increase, heat is carried away from the body faster, which lowers skin temperature, increasing risk for frostbite and hypothermia.
In the weather we are expecting, children would need hats, gloves, coats, and even face coverings, as well as appropriate shoes and socks to protect those areas at greatest risk for damage from exposure: fingers, toes, earlobes, and the tip of the nose."
The District's Inclement Weather Advisory Team will continue to monitor all district and school operations including facilities, maintenance, and transportation. Future decisions regarding school openings, closings, or delayed openings will be communicated to members of the Board of Education, parents, the public and the local media by email, phone tree calls, the District website, PDS-TV24, District website, social media channels and the DCSD 1200 line.
Please check back for updates.