Athletic kids can apply for 2014 Sporty Tract
1/10/2014, 6 a.m.
Girls ages 10 to 16 who are involved in golf, soccer, swimming or tennis at the competitive level can apply for the 2014 Sporty Tract to Scholarship Initiative.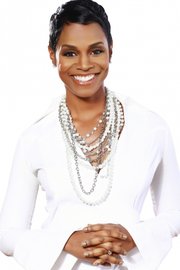 The initiative includes the Camp Elite and Sporty Saturday programs and is designed to develop and foster lifestyle skills and build self-confidence among student-athletes.
For an application and guidelines, email sportygirlsinc.org@gmail.com. The deadline to apply is March 14.
Final selections will be made by April 1.
The nonprofit Sporty Girls Inc., founded by media personality and Southwest DeKalb High School alum Rashan Ali, cultivates, enriches, and challenges young women to participate in competitive sports while developing lifestyle skills.
For more information, visit www.sportygirlsinc.org.