Fabric Joint offers wider selection at new Memorial Drive site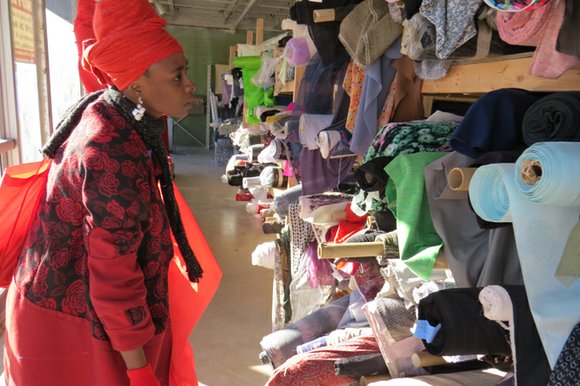 After a decade on Candler Road, John Jung has relocated his discount fabrics store Fabric Joint to Memorial Drive.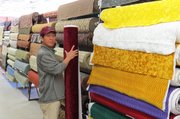 Jung completed the move to 3372 Memorial Drive, near the old Hooper Alexander Elementary School, on Jan. 2. He said the new location quadruples the size of his old store across from Saint Philip AME Church.
"We have room for lots more fabric," he said.
With the larger space, his son, Pilsu Jung, said they now have room to better organize the fabrics.
"We have a lot more fashion fabrics, more upholstery fabrics," he said. "We have more of everything."
Lanetta Strong, who was shopping in the store on Jan. 8, said she loves the larger shop.
"It's very nice," she said. "They have a big variety of fabrics and the prices are great too."
Strong, who sews clothes, prayer cloths and coats, was shopping for fabrics to make herself some warm clothes after this week's "polar vortex" sent the temperature into the single digits.
"It's been too cold," she said. "I need some layers."
The store also offers custom upholstery of chairs, sofas and ottomans. Jung said the store is still offering free fabric with upholstery.
"We also have special discounts for customers who mention CrossRoadsNews," he said.
For more information, call 404-284-1543.