Georgia gets Race to the Top grant
1/10/2014, 5:18 p.m.
Georgia is among six additional states to receive grant awards totaling $280 million from the 2013 Race to the Top-Early Learning Challenge fund to improve access to high-quality early learning and development programs throughout their states.
Its share is $51,739,896.
Georgia, Kentucky, Michigan, New Jersey, Pennsylvania and Vermont join the 14 existing state grantees that secured funding in the first two rounds, which began in 2011.
Under the Obama administration, RTT-ELC has awarded more than $1 billion to build statewide systems of high-quality early learning for the nation's youngest children. RTT-ELC is a key part of the administration's comprehensive early learning agenda in combination with President Obama's Preschool for All proposal. RTT-ELC supports states in their systemic efforts to align, coordinate, and improve the quality of existing early learning and development programs across multiple funding streams that support children from birth through age 5.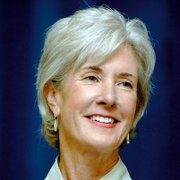 Secretary of Education Arne Duncan and Health and Human Services Secretary Kathleen Sebelius announced the additional awards on Dec. 19. The program is jointly administered by the Education Department and HHS.
"By investing in high-quality early learning through programs like Race to the Top-Early Learning Challenge, we are able to close achievement gaps, provide life-transforming opportunities for children, and strengthen and build a thriving middle class," Duncan said. "Thanks to the leadership of governors, state officials, and education advocates, these states have created plans to develop high-quality early learning systems that improve the quality of learning to provide our youngest citizens with the strong foundation they need for success in school and beyond."
Sebelius said the administration is committed to ensuring that all children have a chance to succeed.
"An investment in our children is an investment in our nation's future," she said.
States may use RTT-ELC funds for such activities as:
n Establishing culturally, linguistically, and developmentally appropriate early learning and development standards across all the essential domains of school readiness for children from birth to kindergarten entry.
n Ensuring that quality program standards are applied to all early learning programs in the state.
n Building and improving state Tiered Quality Rating and Improvement Systems designed to inform parents about the quality of early learning programs and drive improvements to the quality of those programs.
n Promoting health and family engagement strategies.
In the first year, nine states were awarded grants: California, Delaware, Maryland, Massachusetts, Minnesota, North Carolina, Ohio, Rhode Island and Washington. In 2012, five additional highest-rated states were awarded grants: Colorado, Illinois, New Mexico, Oregon and Wisconsin.
Obama's 2014 budget request calls for a historic new investment – $75 billion, in fully offset mandatory funds, over a 10-year period – in preschool education that supports universal access for all 4-year-olds from low-income and moderate-income families through a partnership with the states.
For more information, visit http://www2.ed.gov/programs/racetothetop-earlylearningchallenge.