Metro Girl Scouts taking cookie orders
1/10/2014, 6 a.m.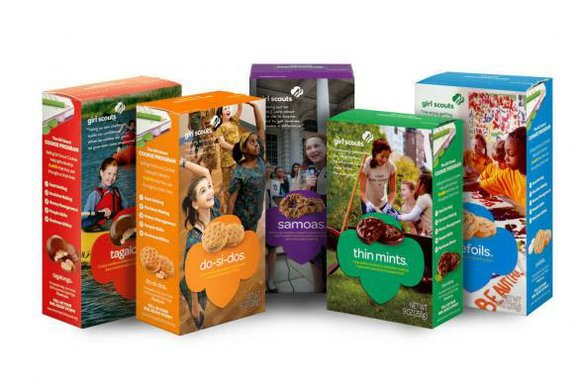 Still got a sweet tooth after all those traditional holiday treats?
If you've been craving refreshing Thin Mints or crunchy Samoas, you're in luck. More than 46,000 Girl Scouts in metro Atlanta and Northwest Georgia are now taking cookie orders.
Booth sales open in February. The cookies, which sell for $3.50 a box, are not available for purchase online. To locate Girl Scout cookies in the 34-county region, visit www.ShowMeTheCookies.com.
Cookie sales provide more than $52,000 in scholarships for higher education and maintain five camp properties for Girl Scouts.
More than 17,000 adults volunteer with the Greater Atlanta Girl Scouts.
Girls can hone their sales skills at a councilwide Cookie Rally on Jan. 11 from 11 a.m. to 4 p.m. at Cobb Galleria, and parents can learn how to support their girls. To purchase tickets and for more information, visit www.gsgatl.org/cookierally.
To join, volunteer or donate to Girl Scouts,visit www.gsgatl.org or call 1-800-771-4046.