New supermarket opening in Rainbow Village shopping center
1/10/2014, 5:47 p.m.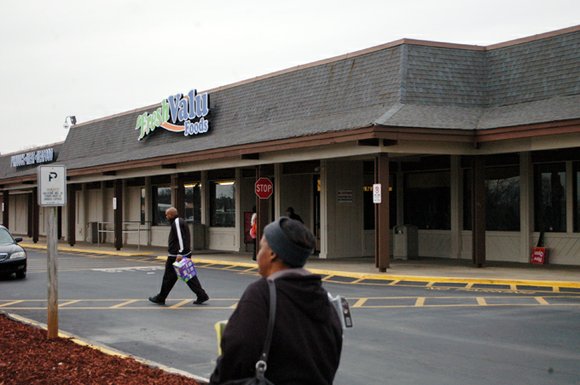 The old Kroger space in the Rainbow Village shopping center in Decatur is getting new life as Fresh Valu Foods.
The new grocery store, which is costing $1.5 million, is expected to open Jan. 23.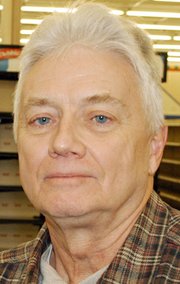 Mike Clark, the store's general manager, said they have hired about 100 employees from the surrounding neighborhoods and will do more than fill the void left by Kroger.
"We will have the largest meat department in Atlanta," he said. "We have experienced staff who can cut to order any meat product we offer."
Kroger, which had been in the shopping center for 38 years, vacated the space on May 3, 2013.
The store owned by Decatur-based Fresh Valu Food Group was first announced in July. The group renovated the 40,000-square-foot space and added new fixtures, shelves, decor, freezers and meat coolers.
Clark said customers resolving to maintain a healthy diet in the new year will be happy with the food choices.
"Our produce department will also be one of the largest in the metro area, including a huge selection of local fruits and veggies delivered daily," said Clark, who has 40 years experience working for IGA and Battle Foods. "And we'll have a big selection of quality seafood."
He said a separate company will operate a drugstore next door in the space formerly occupied by the Kroger Pharmacy.
Fresh Valu Foods has a personal connection to the DeKalb Super Valu on Candler Road.
Ken Hong, that store's general manager, said his mother, Huyhn Hong, is CEO of the Fresh Valu Food Group. Matthew Brown, a veteran supermarket manager, will run day-to-day operations. Ken Hong said he isn't involved in the management of Fresh Valu Foods and there's no business connection with the Candler Road store.
"But I'm an unpaid consultant" to the Rainbow Village market, he said.
Julian Relf, who has lived in the Kelly Lake Heights neighborhood for 43 years, is happy to have another store in the space and wants it to carry quality products.
"I worry about quality in food stores that aren't connected with one of the big chains," said Relf, a retired Decatur City Schools educator.
Longtime area resident Yvonne Jobe, 70, who opposed Kroger's departure from the shopping center and is still loyal to the brand, said she will give the new supermarket a chance when it opens.
"I'm skeptical, but I'm curious to see what they have," she said.
Jobe, who has lived in the Kelly Lake Road neighborhood since 1973, said she is a member of Kroger's Visa card rewards program.
"It's important to my budget," Jobe said. "With points on purchases and breaks on gas, I've gotten back as much as $60 in a month."
Clark said Fresh Valu will not have a rewards program when it opens, but it is looking into the feasibility of establishing one.
"It's very difficult for an independent store to do that but not impossible," he said. "While we do the research, we'll make up the difference with aggressive specials and attractive pricing."
In addition to locating in the aging plaza, Clark said Fresh Valu also has been talking to Rainbow Village owner Mike Caldwell about upgrading the look of the entire complex.
DeKalb Commissioner Larry Johnson, who represents District 3 where the center is located, said Caldwell is moving ahead with renovation plans that include planting new tree islands and resurfacing the parking lot.
Johnson said he is glad to see a new supermarket in the shopping center.
"There are seniors and others in nice neighborhoods along Rainbow Drive that need a store within easy reach," he said on Jan. 8. "Also, it's good to have a diversity of stores in the area. That creates competition and helps keep prices low for consumers and gives them the option of shopping where they live."