Annual parade takes message to streets of Decatur
1/17/2014, 7:45 a.m.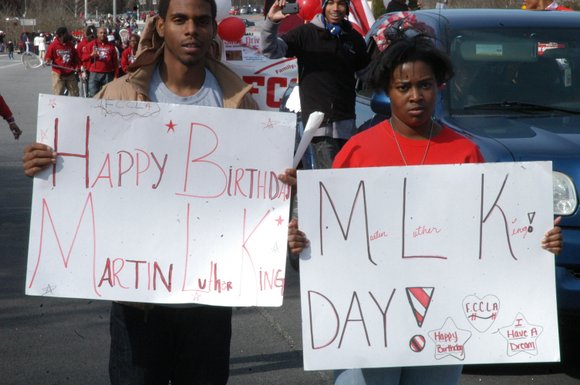 Hundreds of community, civic, fraternal, church and other groups will be marching in the DeKalb NAACP's 12th annual Dr. Martin Luther King Jr. Parade and Rally on Jan. 20.
High school marching bands from MLK Jr., Stone Mountain, Towers and Ronald E. McNair are participating.
The parade kicks off at 12:30 p.m. from the parking lot of Green Pastures Church, 5455 Flat Shoals Parkway.
It will make the right on Snapfinger Road/Highway 155, which was designated Martin Luther King Jr. Parkway in 2012. This is the second year the parade will be in Decatur, its new home.
The parade culminates at Martin Luther King Jr. High School, 3991 Snapfinger Road, where a rally honoring King's ideals will be held.
Participants should arrive for lineup by 10:30 a.m.
For more information, contact Sarah Copelin-Wood at schoolsandcommunity@yahoo.com or 404-371-1490.