Stars to shine at Trumpet Awards
1/17/2014, 4:54 p.m.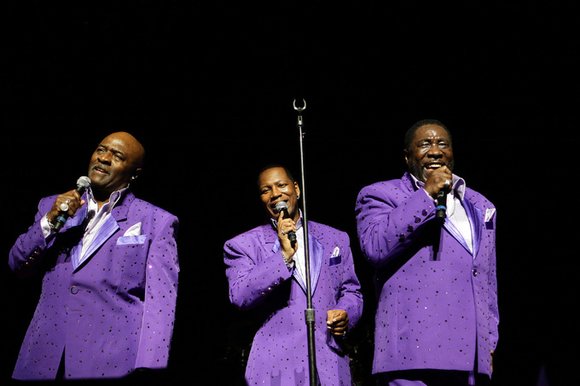 The O'Jays and Amber Riley of "Glee" are among special guests for the 2014 Trumpet Awards on Jan. 25 at the Cobb Energy Performing Arts Centre.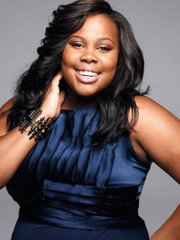 The famed "Red Carpet" will roll out at 2 p.m. and welcome an international cast of who's who in the areas of religion, politics, public service, law, sports and entertainment.
It will be hosted by actors Melissa De Sousa and Laz Alonso.
The weekend of events will include a Prayer Breakfast at 8:30 a.m. on Jan. 23 at the Marriott Marquis Hotel. The festivities kick off with the Spiritual Enlightenment Award.
Honorees include the Rev. Frank Brown, president of Concerned Black Clergy of Metropolitan Atlanta; the Rev. W.R. "Smokie" Norful Jr., senior pastor and gospel recording artist from Chicago; musician Linda Herring of Memphis, Tenn.; Dr. Marvin A. Moss, senior pastor of Cascade United Methodist Church in Atlanta; and Bishop William Sheals, senior pastor of Hopewell Missionary Baptist Church in Norcross.
Jonathan Slocumb will host the High Tea With High Heels affair on Jan. 23 at 12:30 p.m., also at the Marriott Marquis.
The Rev. Dr. Raphael G. Warnock, senior pastor of Ebenezer Baptist Church, will moderate the Race Relations Symposium on Jan. 23 at 6 p.m. Panelists include Dr. Oliver W. Clark Jr., associate pastor at Canterbury United Methodist Church in Birmingham, Ala.; the Rev. Markel Hutchins, civil rights advocate; Shirley Sherrod, executive director of Southern Rural Black Women's Initiative in Albany; Dr. William H. Smith, founding executive director of the National Center for Race Amity in Boston; and Thomas N. Todd, civil rights attorney in Chicago. This event is free and open to the public.
The International Civil Rights Walk of Fame takes place on Jan. 24 at 10 a.m. at the Ebenezer Baptist Church. New footprints of AME Bishop John Hurst Adams; former Georgia Gov. Roy Barnes; U.S. Olympians, educators and activists John Carlos and Tommie Smith; Bahamian Prime Minister Perry Gladstone Christie; Memorial Foundation President Harry E. Johnson Sr.; Georgia state Rep. Calvin Smyre; civil rights attorney Thomas Todd; and Salem Bible Church's pastor, the Rev. Jasper W. Williams, will be unveiled at the Martin Luther King Jr. National Historic Site at 450 Auburn Ave. in Atlanta.
TV One will broadcast the Trumpet Awards at a later date.
For more information, visit http://trumpetfoundation.org.