Early plot on Lincoln unfolds
1/24/2014, 6 a.m.
New York Times best-selling author Daniel Stashower will discuss the history narrative "The Hour of Peril" on Jan. 28 at the Carter Library & Museum theater.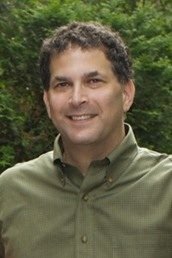 The reading and book signing event, which is free and open to the public, takes place at 7 p.m.
Stashower, the two-time Edgar Award-winning author of "The Beautiful Cigar Girl," uncovers the riveting true story of the "Baltimore Plot," an audacious conspiracy to assassinate Abraham Lincoln in 1861.
"The Hour of Peril: The Secret Plot to Murder Lincoln Before the Civil War" draws on his lifelong interest in crime history and crime fiction to tell the story of the assassination attempt and the life of the man assigned to the case: America's first "private eye," Allan Pinkerton.
Once a professional magician, Stashower, who holds a B.A. from Northwestern University and a Master of Fine Arts from Columbia University, wears hats both as a narrative historian and as a novelist. He has an Anthony Award for best critical work and two Agatha Awards for best nonfiction.
The Jimmy Carter Library & Museum is at 441 Freedom Parkway in Atlanta. For more information, visitwww.jimmycarterlibrary.gov or call 404-865-7100.