Hats from Dr. Seuss' secret stash on display
1/24/2014, 12:53 a.m.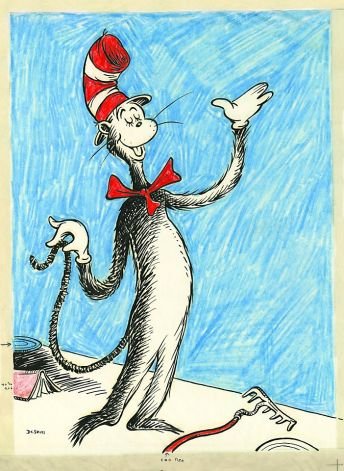 The iconic red-and-white striped hat from Dr. Seuss' "The Cat in the Hat" and the red felt cap with a white feather from "The 500 Hats of Bartholomew Cubbins" are coming to Atlanta.
They are among two dozen never-before-seen hats from the private collection of Dr. Seuss that will be on display Feb. 1 to Feb. 16 at the Ann Jackson Gallery in Roswell. Prints and sculpture from the author's art collection also will be on display.
Bill Dreyer, world-renowned Dr. Seuss curator, will unveil the hat collection and talk about the art and life of Theodor Seuss Geisel at 7 p.m. during the 5-to-9 p.m. opening event at the gallery.
The hats are from the 150-hat collection of the bestselling children's author and illustrator. Between 1937 and 1990, Geisel wrote 44 children's books and made "midnight paintings" for his own edification.
The Atlanta stop is one of 16 the touring exhibit is making nationwide. Visitors are encouraged to wear Seussian hats.
Throughout his lifetime, Geisel secreted away his hat collection and paintings. The exhibit is the first time his hats have traveled outside his home. It is in honor of the 75th anniversary of his second book, "The 500 Hats of Bartholomew Cubbins."

Geisel was born in 1904 and died in 1991. In his artwork as in his personal life, he saw hats as transformational.
The first recorded mention of the collection came from his sister, Marnie. She reported in the Springfield Union-News on Nov. 28, 1937, that he had another "peculiar hobby" – collecting hats of every description: "Why, he must have several hundred and he is using them as the foundation of his next book. I have seen him put on an impromptu show for guests, using the hats as costumes. He has kept a whole party in stitches just by making up a play with kitchen knives and spoons for the actors."
The Ann Jackson Gallery is at 932 Canton St. For more information, visit www.annjacksongallery.com or