Historian to discuss Lincoln biographers, image they created
1/24/2014, 6 a.m.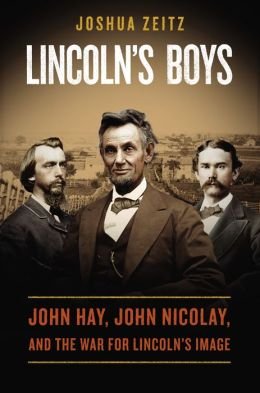 DECATUR — Historian Joshua Zeitz will draw upon the facts and the spin on Feb. 4 when he discusses "Lincoln's Boys: John Hay, John Nicolay, and the War for Lincoln's Image," his new book about President Abraham Lincoln's biographers, at the Decatur Library.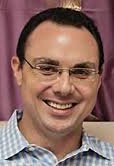 The talk takes place from 7:15 to 9 p.m. as part of the Georgia Center for the Book's Festival of Writers.
In their biography of Lincoln, Nicolay and Hay, who served as Lincoln's private secretary and assistant private secretary and were his closest aides and confidants, fought to establish his heroic legacy and to preserve a narrative that saw slavery – not states' rights – as the sole cause of the Civil War.
The two enjoyed more access, witnessed more history, and knew Lincoln better than anyone outside his immediate family and were the gatekeepers of the Lincoln legacy.

In "Lincoln's Boys," which will be published Feb. 4, Zeitz shows the image of Lincoln as a humble man with uncommon intellect who rose from obscurity to become a storied wartime leader and emancipator is very much the creation of Nicolay and Hay.
Drawing on letters, diaries and memoirs, "Lincoln's Boys" is part political drama and part coming-of-age tale – a fascinating story of friendship, politics, war, and the contest over history and remembrance.
Zeitz has taught American history and politics at Cambridge, Harvard, and Princeton universities. He is the author of several books on American political and social history and has written for the New York Times, Washington Post, LA Times, the New Republic, the Atlantic, Dissent, and Mother Jones. He has appeared as a commentator on two PBS documentaries: "Boomer Century" and Ken Burns' "Prohibition."
The library is at 215 Sycamore St. in Decatur. For more information,visitwww.dekalblibrary.org or call 404-370-3070.