Season's first snow storm in full swing
DeKalb Roads & Drainage mobilizing to keep major roadways clear
Ken Watts | 1/28/2014, 1:26 p.m.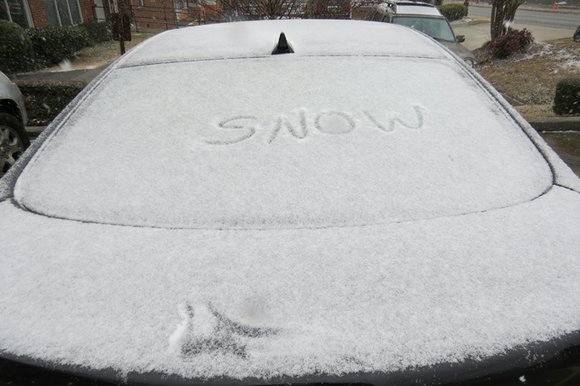 See also: Snowstorm closes schools early, causes other disruptions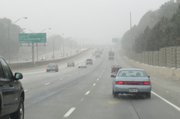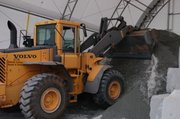 The season's first snow storm is transforming South DeKalb into a winter wonderland.
Flurries started around 11 a.m. and are now coming steadily. Forecasts call for snowfall to tamper off in the early evening hours with the metro area getting 1 to 2 inches of accumulation. Overnight and early Wednesday temperatures could drop into the low teens.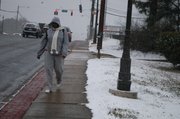 DeKalb Roads and Drainage crews have been scrambling to make sure the county's roadways are driveable during the winter storm that's moving across the metro area.
The storm prompted early closure of DeKalb County schools, all campuses of Georgia Piedmont Technical College, and all programs at Greater Piney Grove Baptist Church.
The school district dismissed elementary schools at 1:30p.m.; high schools at 2:30p.m. and middle schools at 3:15 p.m. and said parents may pick up students at the schools at anytime.

"Teachers and staff will remain at schools until all children are on buses or picked up," school spokesman Quinn Hudson said in a statement.
At Roads and Drainage's depot on Camp Road in Decatur, front end loaders are mixing tons of a salt-and-sand that will be spread on major corridors to give drivers better traction on slick surfaces.
Peggy Allen, Roads and Drainage director, said the county has eight spreader trucks that are also equipped with snow plows.
"We're targeting priority areas such as hospitals, police and fire -rescue stations early," she said. "And we're focusing on bridges and overpasses, where ice can form quickly, and then the major roads."
Allen said Roads and Drainage crews have been mobilizing since early Monday after the first forecasts of wintry weather.
The big test will come Tuesday night when wet roads could ice up as temperatures drop creating hazardous driving conditions.
Please check back for updates.