Winter weather strands motorists, truckers on Atlanta interstates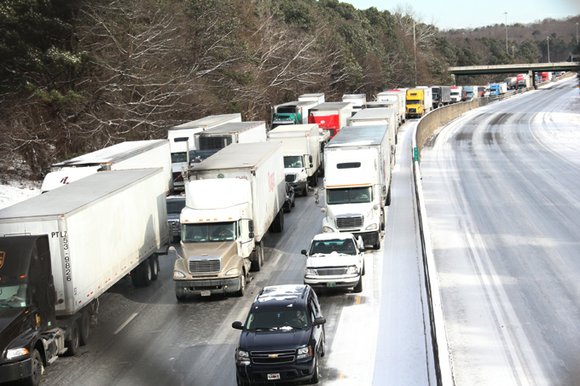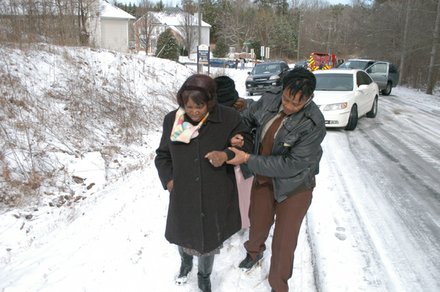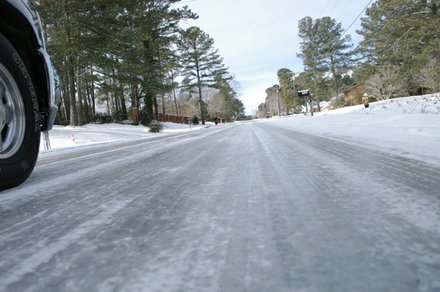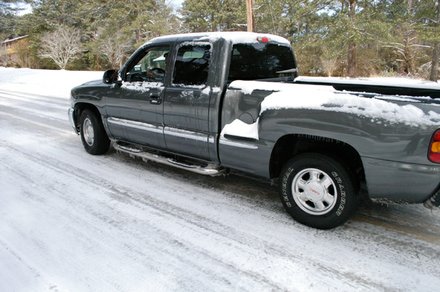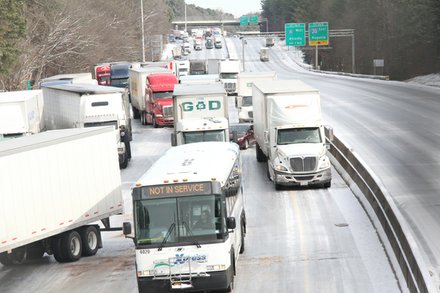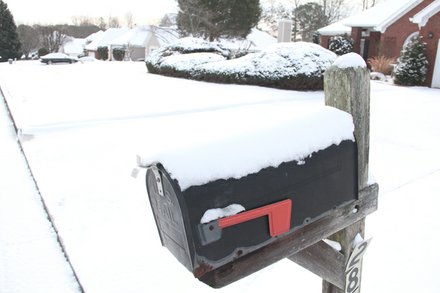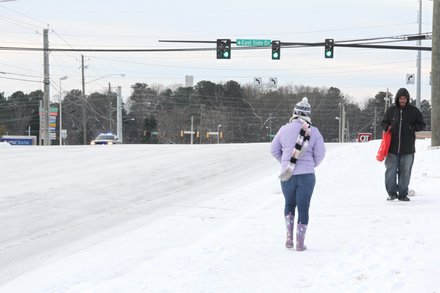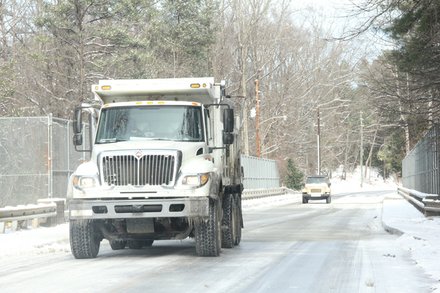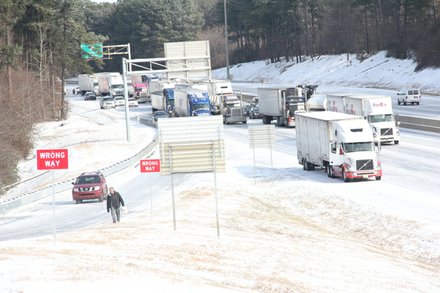 ATLANTA — Thousands of motorists are still stranded on Atlanta roadways nearly 24 hours after snow snarled traffic.
At noon today, tractor-trailers, cars and other vehicles were still barely moving on I-285 through Decatur. From the Columbia Drive overpass, snarled traffic stretched as far as the eyes could see..
Some motorists, including tractor-trailers drivers, have been stuck on the highways for 16 to 22 hours, unable to move.
More than 791 accidents were reported but no deaths. Atlanta got about two inches of snow before the storm moved out of the area.
When it began snowing in metro Atlanta at around 11 a.m. on Jan. 28, state officials said they expected a light dusting of snow of up to two inches.
When schools began announcing early closings and businesses and the state offices closed early, thousands of commuters spilled onto the interstates, and with 18-wheel tractor-trailers jack-knifing on the slippery road surfaces, gridlock built up quickly on I-85, I-75, I-285, GA 400 among others.
Gov. Nathan Deal said it was like someone blew a whistle and everyone left at the same time.
"We have just got to learn the lessons from this," he said at a noon press conference today. "They are hard lessons. Every situation manifests itself differently."
Deal said it's not always the same way.
"We have always had emergency plans in place," he said. "Sometimes they are adequate. Some times they are not. It's a bad situation and we are trying to deal with the realities now."
Keith Golden, GDOT's director, said that they were expecting snow accumulation of three to six inches south of Atlanta.
Golden said that they will work with the department of public safety to determine when would be the best time to require tractor-trailers to have chains. He said emergency equipment could not function with so many people on the roadways.
Golden said the interstates are built for commerce and that's why there are so many trucks going through metro Atlanta. He said they starting posting signs early telling tractor-trailer drivers that they should have chains on their tires.
"Many did have chains," he said. "We did not make it a mandatory event. We will look at how we might do that differently and how we might can make that call."
Atlanta Mayor Kasim Reed said he understands that people are frustrated and angry but compared to 2011, when traffic was stranded for four days on 1-285, he said they are far more activated this time than they were then.
In 2011, Reed said, they did nothing for first two days. This time, he said they started sanding the roads at 9 a.m. on Tuesday.
"We are in day one, and hour 16 right now and 120 pieces of state equipment has been mobilized," he said. The National Guard has been mobilized. The city of Atlanta has been running 12-hour shifts. We have been running our spreaders and sanders non-stop. The issue is, and people are going to stop feeling frustration, when we get people out of cars on the interstate."
Reed said they made a mistake.
"We made a mistake by not staggering when people should leave," he said. "So I will take responsibility for that. And lessons learned, I know people want to know that we are learning from this, please remind them that we are definitely better than 2011 and faster. But if we had to do this again, we would have said, schools, you go first; private sector businesses you go second; and government; goes last. And so I think that would have helped and we should have been clearer on our need to access the roads."