Author to discuss iconic Ebenezer
1/31/2014, 6 a.m.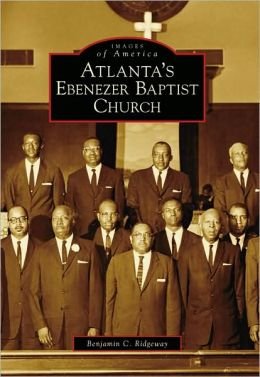 Longtime church member Benjamin C. Ridgeway will discuss "Atlanta's Ebenezer Baptist Church" on Feb. 5 at the Decatur Library.
The author talk, part of Black History Month and the Georgia Center for the Book's Festival of Writers series, gets under way at 7:15 p.m.
The book is a loving tribute to a church that has been a beacon of racial pride and social consciousness since it was founded in 1886.
Ridgeway, an educator and Ebenezer member for more than 30 years, has collected the images in the book from the church archives, longtime members, and other sources. The images illustrate an environment out of which many leaders in both the religious and political worlds have come, including Dr. Martin Luther King Jr., who co-pastored the church with his father.
The library is at 215 Sycamore St. in downtown Decatur. For more information, visit www.dekalblibrary.org or call 404-370-3070.