Exhibit touts late librarian's passion for owls
1/31/2014, 3:21 p.m.
Fans of the mysterious all-seeing, all-hearing owl can learn more about the feathered creatures at "Owls, the Symbol of Wisdom and Knowledge" throughout February at the Decatur Library.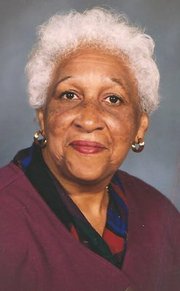 The exhibit is part of the private collection of the late librarian Lillian W. White.
White, who died May 8, 2011 at the age of 79, was the mother of Greg White, director of the city of Decatur's Active Living Division.
She was one of the first professionally trained, African-American librarians in the state of North Carolina. At her retirement in 1996, White was branch head manager overseeing the operations of all branch libraries in Durham.
On Feb. 2, White and his sister, Sharon White, will host a brief discussion about their mother and her passion for owls. The discussion at 3 p.m. will be followed by a reception and tour of the exhibit, part of the Black History Month Series. The library is at 215 Sycamore St. in downtown Decatur. For more information, visit www.dekalblibrary.org or call 404-370-3070.