Stonecrest group wants out of mega East Metro CID
7/3/2014, 5:23 p.m.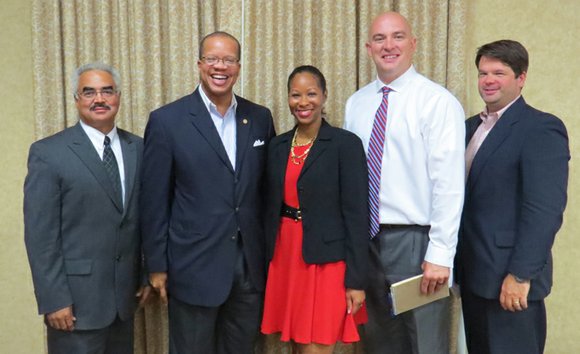 Stonecrest area businesses and commercial property owners are opposed to the East Metro CID that voted in its first board of directors on June 20, and they say they won't be a part of it.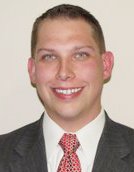 Wesley Dowdy, chairman of the Stonecrest Business Alliance Inc., said the mega CID, which stretches 39 square miles from Gresham Road to Stonecrest along I-20, is ill-conceived, improperly created, too large, did not get the support county leaders anticipated, and won't serve property owners' interests.
"We believe county government has been disingenuous about the process and has lied to the people," Dowdy said. "They didn't listen to dissent. They did not hear our concerns. It's a failure in the making."
Dowdy said they don't understand the county's rush to create the mega CID.
"Why are they ramming it through," he said. "Why the rush to get it done so fast even when they didn't get the majority of commercial property owners?"
The CID created May 13 by the DeKalb Board of Commissioners is Phase 1 of the mega CID first announced in March.
It is a shadow of the original proposal.
In the original proposal, organizers said that for it to fly, they needed 636 property owners to sign on. They got 203. Instead of 1,250 commercial properties yielding annual revenues of up to $2.4 million, it has 400 parcels with assessed value of $146 million.
To push ahead despite the lukewarm reception, the county now says the mega CID will be implemented in phases.
In a Community Improvement District, commercial property owners tax themselves 2 mills to 5 mills annually to improve infrastructure, transportation, public safety and beautification. With those funds, the CID can leverage up to 10 times more in funding from local, state and federal governments.
Based on the 2013 tax digest, the properties of the consenting members will yield the CID revenues of $176,047 at a 3 mill rate and $293,413 if set at the maximum 5 mill rate.
In contrast, when the Stonecrest Alliance was pursuing its proposed Stonecrest CID in August 2013, the area's assessed value, including the 1.3 million-square-foot Mall at Stonecrest, was $182.8 million with projected revenues of $914,394. Without the mall, the assessed value was $130.9 million with projected revenues of $654,844.
At a June 20 caucus, 20 property owners elected QuikTrip's Nathan Richardson, Citizens Trust Bank's Fred Daniels, Kaiser Permanente's Robert Ragsdale, attorney Trichelle Simmons, and Decatur CPA James Clausell to the board. The board elected Daniels as its chairman and had to decide on the millage rate to be advertised in the legal organ to meet a July 8 tax commissioner's deadline.
The board voted to advertise a 3 mill rate and to meet on July 8 at 7:30 a.m. to vote.

The property owners who signed up for the CID are sprinkled across the 39 square miles. Dowdy said it does not make sense to have a CID with so few owners spread out over such a wide area.
"It's not a contiguous area," he said. "One of the main reasons for a CID is to provide security. You cannot have adequate security to cover 39 miles."