Copper thieves hit libraries again
7/3/2014, 4:30 p.m.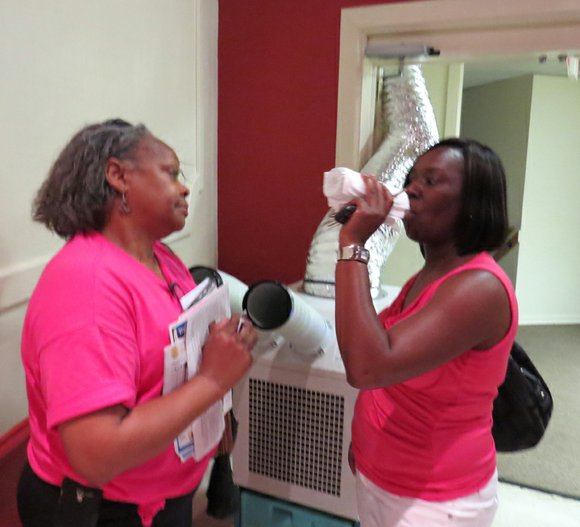 Days before the Redan-Trotti Library was to reopen after theft of copper tubing from its air conditioning units closed it for over a month, thieves struck again on June 26.
Hari Karikaran, DeKalb's director of Facilities Management, said workers had just completed the repairs to the units when the thieves came overnight and took the copper tubing again.
"I am very mad about this," Karikaran said. "I have got to keep these libraries open."
The library in Lithonia was first hit on May 30. It was the second library to be attacked twice since the string of copper thefts began May 8. The Wesley Chapel-William C. Brown Library, which was hit on May 21, reopened on June 17 and was vandalized again two days later on June 19.
Eight other buildings, including the Flat Shoals Library and the Community Achievement Center in Decatur and the Redan Recreation Center in Lithonia, all county buildings, also were vandalized by the copper thieves.

Copper tubing also was stolen from air conditioning units at a number of area churches, including Hillcrest Church of Christ and Green Pastures Christian Church in Decatur and Antioch AME Church in Stone Mountain.
DeKalb Police believe most of the thefts are the work of one or two individuals who have been recorded on security videos. Police have yet to catch them.