Eligibility for mortgage assistance extended
7/3/2014, 6 a.m.
Struggling homeowners still may qualify for mortgage assistance from HomeSafe Georgia.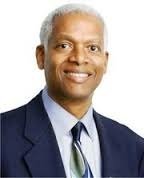 U.S. Rep. Hank Johnson says the eligibility requirements have been expanded from 18 to 24 months for homeowners who are unemployed or underemployed through no fault of their own, and those who have suffered a medical hardship, a death in the family or a military hardship also can qualify for assistance.

Johnson said his office is working with the Georgia Department of Community Affairs, which runs HomeSafe Georgia, to get the word out about the program in the 4th District, which includes parts of DeKalb County.
HomeSafe provides temporary assistance to homeowners who are able and willing to work but have suffered a substantial income loss due to involuntary unemployment or underemployment.
In 2011, Georgia received $340 million from President Barack Obama's "Hardest Hit Fund," which operates as HomeSafe in Georgia, to help unemployed homeowners avoid foreclosures.
Johnson said that since 2011, nearly 1,000 homeowners in the 4th District have been approved for HomeSafe Georgia. They received $18.3 million in relief, more than any other congressional district in Georgia.
Since 2009, Johnson's office has helped more than 1,700 residents deal with pending foreclosures of their homes.
Foreclosures across metro Atlanta are at their lowest level since 2002.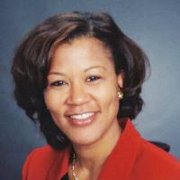 Carmen Chubb, Department of Community Affairs deputy commissioner for housing, said communities benefit from the program as well as homeowners.
"Helping homeowners avoid foreclosure and remain in their homes is important to families and communities," she said. "By expanding the pool of eligible applicants and continuing to work closely with mortgage servicers, our goal is to help even more Georgia citizens avoid foreclosure."
Johnson said he wants everyone, regardless of their situation, to understand how to save their home from foreclosure.
"Don't give up," he said. "See this process through. We want everyone to have access to the help they need to stay in their homes."
For more information, visit hankjohnson.house.gov or homesafegeorgia.com.