Fresh produce, culture at First Afrikan's community festival
7/3/2014, 6:27 a.m.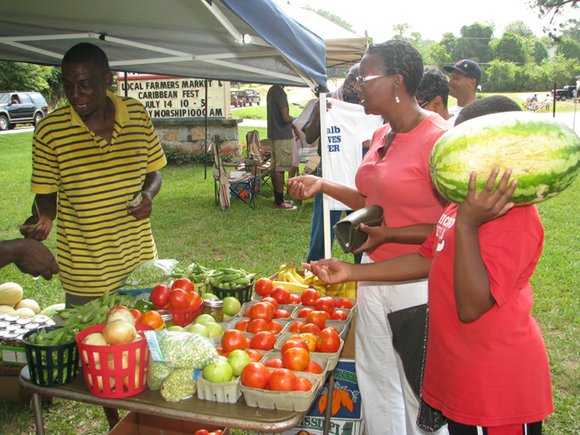 LITHONIA — Fans of fresh produce from the farm and handmade cultural items will find plenty of both at the 2014 First Afrikan Community Festival on July 12 in Lithonia.
The "Healthy Food, Healthy Living and a Healthy Community" festival takes place from 10 a.m. to 6 p.m. on the church campus. There will be nutritious food, garden/trail tours, health screenings, demonstrations and performances.
The church's Tamba Issa Dancers will perform and there will be an Afrocentric fashion show, a Children's Village, storytelling, puppet show, yoga and Zumba as well as live performances by Mauseki Scales & the Common Ground Collective featuring Akua Taylor, Tina H. Baze, and the Calabash Alley Masqueraders. Bring lawn chairs and blankets to enjoy the concert.
Sponsors include BrownTown Marketing, Publix, Children's Healthcare of Atlanta, Kaiser Permanente, and Sweet Potato Café.
For vending space and sponsorships, contact Claudette Tolson at 773-593-6673 or ayodeleshaihi@yahoo.com or Mawakana White at 770-940-1830.
First Afrikan Church is at 5197 Salem Road. For more information, visit http://firstafrikanchurch.org or call 770-981-2601.