Maya Angelou's works to be read at Decatur library
7/3/2014, 6:21 a.m.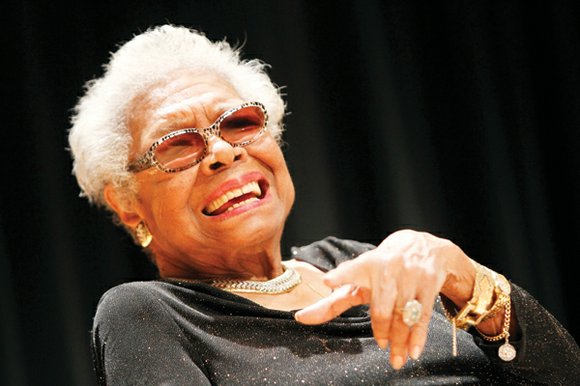 DECATUR — The heart-stirring work of the late poet laureate Maya Angelou will be read on July 15 in "The Horizon Leans Forward: A Maya Angelou Tribute" at the Decatur Library.
Local poets and writers will read poems and passages from Angelou's work starting at 7:15 p.m. The performance, presented by Poetry Atlanta and Charis Books and More, is free and open to the public.
Angelou died May 28 at her home in Winston-Salem, N.C., at age 86.
The program is part of the Georgia Center for the Book's Festival of Writers.
The library is at 215 Sycamore St. in downtown Decatur. For more information, visit www.dekalblibrary.org or call 404-370-3070.