Dunaire musicians win top honor
7/11/2014, 6 a.m.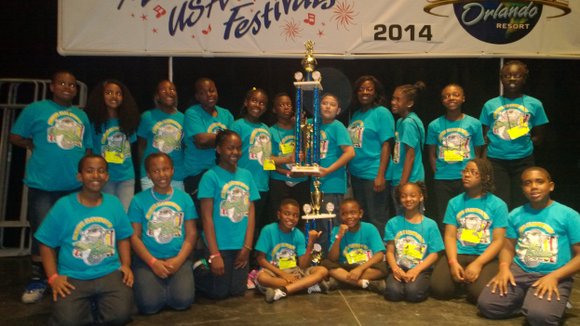 The Dunaire Elementary Dynamic Dolphins Xylophone Ensemble received top honors at the Universal Studios Music Festival USA.
The annual festival, held May 17 at Universal Studios in Orlando, Fla., attracts competitors from throughout the United States.
The 18 musicians in grades four and five, under the direction of music teacher Chelsea Cook, received two awards – a trophy for placing first with superior ratings in the Elementary Percussion Ensemble competition and the trophy for being the Instrumental Grand Champion.
Principal Janice T. Crawford and other staff members from the Stone Mountain school made the trip with the students.