East Metro CID sets 3-mill rate
7/11/2014, 6:35 a.m.
East Metro CID property owners will pay a 3-mill rate for the 2014 tax year.
In one of its first actions, the new board of directors voted unanimously on July 8 to assess member properties the extra millage rate to fund operations.
The new community improvement district, which was created on May 13, stretches 39 square miles along I-20 from Gresham Road in Atlanta to the Stonecrest area. Its 203 members own 400 parcels with assessed value of $146 million. At the 3-mill rate, the CID will have first-year revenues of about $176,047.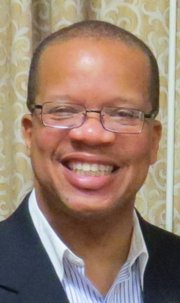 Board Chairman Fred Daniels said that since the board was elected on June 20, he has had tremendous support from the 25 CIDs already in existence across metro Atlanta.
"Many said they started with $50,000 and are multimillion-dollar CIDs," he said.
Daniels said that the board will set about building a good foundation and will work with area churches and community organizations to prioritize the things that need to be done.
"At the end of the day, people are looking for public integrity and we have it here," he said.
Daniels said he plans to meet with the Stonecrest Alliance, which has said it wants out of the mega CID.
"We plan to meet with them and hear their concerns," he said.
The board also elected QuikTrip Vice President Nathan Richardson as vice president, attorney Trichelle Simmons as secretary and Harold Roberts as treasurer.