Unkempt Stonecrest landscaping a 'thorn'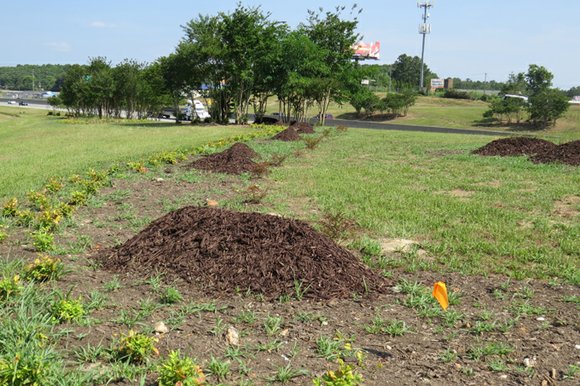 The gateway landscaping that was to beautify the Turner Hill Road/I-20 ramps has done the opposite.
Weeds are flourishing amid the tiny plantings, and mounds of mulch that were to help the plants root and thrive sit unattended, becoming nests for crabgrass.
County officials said Wednesday that they, too, are disappointed about the state of the project – one of five under way from LaVista Road in Tucker to Bouldercrest Road in Atlanta as part of interim CEO Lee May's Operation Fresh Start initiative launched last November.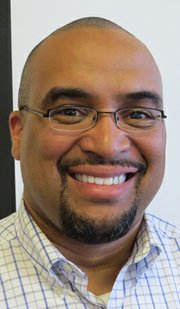 Gordon Burkette, director of DeKalb Clean and Beautiful, said the Turner Hill Road project that was to create an inviting gateway to the Stonecrest shopping district has been the most challenging.
Issues with the project include dying plants, lack of mulch around the plants, and weeds overrunning the shrubs. With the mounds of mulch sitting around, the area also looks unkempt.
"That project over there has just been a thorn," he said. "The other projects are in decent shape. This one, not so much."
In January, the county awarded $1.02 million in landscaping contracts to three companies – 3 Macks Lawn Service of Stone Mountain, ArtScape Inc. of Conyers, and Georgia Green Landscaping of Marietta – to install and maintain trees, shrubs and flowering plants at seven interchanges for two years.
Under the Gateway/Interchange Beautification initiative, the companies were each awarded contracts of $306,225 to $344,117 to landscape seven interchanges at Turner Hill Road and Candler Road at I-20; Bouldercrest Road, Memorial Drive and LaVista Road at I-285; Mountain Industrial Boulevard at U.S. 78; and North Druid Hills Road at I-85.

All three companies are required to plant day lilies, Muscogee crape myrtles, dwarf pine Yaupon, abelias, Blue Pacific junipers, pink muhly grass, Lantana camara, Loropetalum and Muhlenbergia calloparis; mow the interchanges four times a year; and maintain them for two years. They are required to water and maintain the plants for two years and replace any plant that dies within five years.
Georgia Green and 3 Macks, the minority contractor, are landscaping the interchanges at Memorial Drive and LaVista Road at I-285, and 3 Macks is doing the Turner Hill and North Druid Hills projects.
ArtScape Landscaping is doing Bouldercrest at I-285, Mountain Industrial at U.S. 78, and Candler Road at I-20.
On March 14 within a three-hour period, May, county officials, and business and community leaders caravanned to four consecutive ground breakings to kick off the program.
After the launch, the county delayed the start of the projects at the Candler Road and North Druid Hills interchanges to the fall because of hot weather.
'We will meet our commitment'
Burkette, who is overseeing the interchange beautification projects, said he is taking all the appropriate steps to complete the Turner Hill Road project and give the community what it wants and expects.
"That's our commitment and we will meet our commitment," he said. "We spent good taxpayer money there and we need a good project."
Burkette said they are working with Dwayne Fisher, 3 Macks president and CEO, to make the project right.