The $630,000 mistake you don't want your kids to make
Sherry Boston | 7/18/2014, 6 a.m.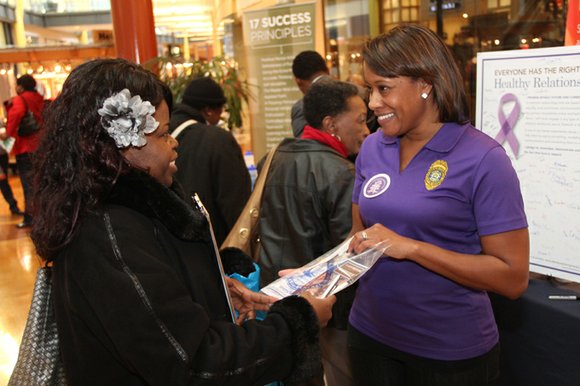 Do you need a new way to motivate your kids for the upcoming school year? Then tell them that not getting excited about school and their education could cost them $630,000.
That's right. Kids who don't earn a high school diploma can expect to earn about $630,000 less than graduates who work 40 years in their career, according to the National Center for Education Statistics.
Need more compelling information?
Data released by the U.S. Bureau of Labor Statistics show that the unemployment rate of high school dropouts is 47 percent higher than graduates. And the U.S. Census Bureau reports that employees with a high school diploma earn 51 percent more than those who do not complete their education. Students who go on to graduate from a four-year college will make 235 percent more than a high school dropout.
You can see that the value of an education is measurable, much like putting money into a savings account. And like savings, regular investments are required in order to realize financial gain. But when it comes to an education, students must regularly invest time in studying. And parents must invest time in helping their kids stay focused and disciplined about school.
Unfortunately, some parents don't always stay focused on their kids' schoolwork and education. Perhaps they don't realize how much a lack of involvement can cost their children in the long run. However, neglecting a child's participation in school can also be a costly mistake for the immediate future.
The DeKalb County Solicitor General's Office receives numerous cases of educational neglect each year from the DeKalb County School System. These cases involve students with more than five unexcused absences in the school year, some with more than 40 days of absences in just six months.
Georgia law requires my office to prosecute these cases that usually result in hefty fines, up to 30 days in jail or performing community service. However, I am more interested in encouraging parents to keep kids in school. That is why we offer a diversion program called the Attendance Review Team to help these parents turn things around. Failure to complete the conditions of the program will result in criminal prosecution.
If you have no children of your own, or if your kids are now grown, supporting education in our community should still be a priority. Did you know that about 90 percent of the inmates in the DeKalb County Jail never finished high school?
We know that keeping children in school makes our community safer.
A study released last year by the Alliance for Excellent Education found that the nation could save as much as $18.5 billion in losses from criminal activity if the high school male graduation rate increased by only 5 percentage points. The same increase in graduates would result in approximately 60,000 less cases of assault, 37,000 less larcenies, 31,000 less vehicle thefts and 17,000 less burglaries. It could also prevent about 1,300 murders, 3,800 rapes and 1,500 robberies. The U.S. economy would also benefit from an additional $1.2 billion in annual employment earnings.
As you can see, education makes us all better off, now and in the long run.

As we start back to school this year, I hope you will join me in making education a top priority. Invest your time in your children's schoolwork and make sure they are at school every day, ready to learn. Don't allow them to make mistakes that could cost them $630,000 in the future. By working together, we can help our children achieve more while creating a safer community for us all.
Sherry Boston is the DeKalb County solicitor general. Bring your children to the Mall at Stonecrest for the 2014 Family & Back-to-School Expo on July 26 to sign her pledge to attend school every day. The expo takes place noon to 5 p.m. on the mall's lower level between Kohl's and Dillard's.