Construction begins on Kroger gas station on Wesley Chapel
7/18/2014, 5:15 a.m.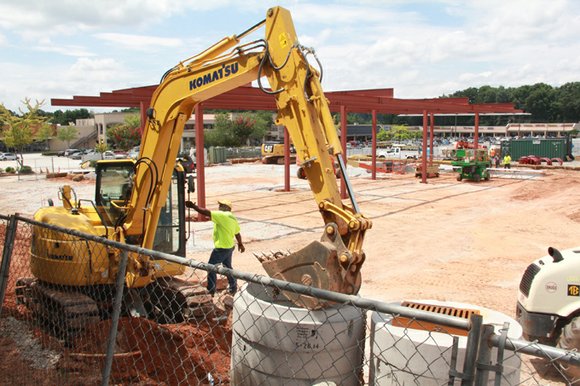 Kroger has begun construction on its gas station in front of its Wesley Chapel Road store.
The 14-pump fueling station is rising in the space that was once home to the Scores Sports Bar that was demolished in June.
Residents were happy to see the end of the sports bar, whose late-night opening had resulted in a murder and other crime.
When it is completed, the Kroger pump will be the sixth gas station within a quarter-mile on the Wesley Chapel corridor.
The Kroger station, at 2425 Wesley Chapel Road, was approved after the $2.5 million nine-pump RaceTrac gas station proposed for the corner of Wesley Chapel and Snapfinger Woods Drive.
There has been no action on that project.
The Kroger fuel pumps will open 6 a.m. to 11 p.m. daily.