New immunization requirements for tween, teen students
7/18/2014, 9 p.m.
Preteens and teens now have new mandatory immunization requirements for the 2014-2015 school year that begins Aug. 11.
Students born on or after Jan. 1, 2002, and entering or transferring into seventh grade in Georgia must receive a tetanus, diphtheria and pertussis (whooping cough) booster vaccination, or Tdap, and an adolescent meningococcal vaccination, MCV4.
The new rules also apply to any students new to Georgia who are entering grades eight through 12.
The law affects all public and private schools, including charter schools, community schools, juvenile court schools and other alternative school settings (excluding home school).
Tetanus, diphtheria, pertussis and meningitis are all vaccine-preventable diseases.
The Georgia Department of Public Health, which has launched a campaign to raise awareness about the new requirements, says that not only are vaccines important for your child's health, they are mandatory for children to attend school.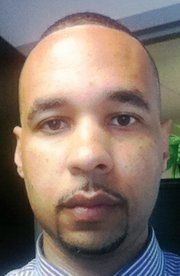 Steven Mitchell, director for the DPH Immunization Office, said he can't stress enough the importance of getting preteens vaccinated.
"Protection from vaccines received in childhood wears off as kids get older," he said. "So preteens and teens need a booster shot known as Tdap. We're not only protecting them now against vaccine-preventable diseases, but also protecting their future."
Vaccines are the best defense against serious, preventable and sometimes deadly, contagious diseases. They help avoid expensive therapies and hospitalization needed to treat infectious diseases like influenza and meningitis. Immunizations also reduce absences both at school and after-school activities and decrease the spread of illness at home, school and the community.
For more information, visit http://dph.georgia.gov/immunization-section.