Author unveils ATL's steamy past
7/25/2014, 6 a.m.
Author Laurel-Ann Dooley will share steamy stories about Atlanta from "In Wicked Atlanta: The Sordid Side of Peach City History" on July 28 at the Decatur Library in downtown Decatur.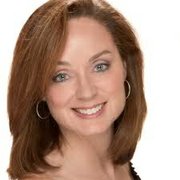 In the book, she navigates the underworld of Atlanta's past, uncovering a history few have known. Atlanta, the only American city destroyed by fire as an act of war, was home to elaborate parties hosted by wealthy felons inside the federal penitentiary to billionaire bootleggers and murderous rich boys who reached all the way to the White House.
Dooley, who is also author of "Best Friend Thief," speaks at 7:15 p.m. A finalist in the Next Generation Indie Book Awards and the National Indie Excellence Book Awards, Dooley's work has appeared in the Wall Street Journal, Palm Beach Post, the National Law Journal and Boston Globe.
The library is at 215 Sycamore St. For more information, visit www.dekalblibrary.org or call 404-370-3070.