Caucus seeks Medicaid expansion
7/25/2014, 6:26 a.m.
U.S. Rep. Hank Johnson is co-chairing the new State Medicaid Expansion Caucus seeking to expand Medicaid under the Affordable Care Act in more states.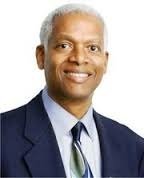 His co-chair is Rep. G.K. Butterfield of North Carolina.
Johnson announced the launch of the caucus by more than 33 House members on July 23.
He said they will continue to raise their voices through floor speeches, op-eds, social media posts and discussions with their colleagues and constituents.
In a July 24 email to constituents, Johnson said that expanding Medicaid will ensure access to health care for millions of low-income Americans, including 650,000 here in Georgia.
"It will bring the security of health insurance to working people with income below the poverty level," he said. "It will also bring billions of dollars into each state's economy as people go to work providing care and beneficiaries see improved health outcomes."
The caucus seeks to raise awareness on the budgetary, economic, health and moral reasons for states to expand Medicaid under ACA.
Johnson, whose 4th District includes parts of DeKalb County, said in a July 23 Huffington Post op-ed that the Georgia Budget and Policy Institute estimates that expanding Medicaid will bring in $65 billion in new economic activity over 10 years and support more than 56,000 new jobs statewide.
"My governor reacted to this news by signing a bill eliminating his authority to expand Medicaid," he wrote.
Butterfield said the decision by 24 states to refuse billions of dollars in federal support defies logic and will prove catastrophic for the very people the Medicaid program is intended to help.

"We will continue to press this issue until all 50 states have expanded Medicaid," he said.
For more information, visit www.huffingtonpost.com/rep-hank-johnson/new-caucus-to-focus-on-ex_b_5613689.html
and http://facebook.com/medicaidexpansioncaucus.