Stone Mountain DDA accredited
7/25/2014, 6 a.m.
The Stone Mountain Downtown Development Authority is now an accredited National Main Street Program.
It earned the designation for meeting the commercial district revitalization performance standards set by the National Main Street Center, a subsidiary of the National Trust for Historic Preservation.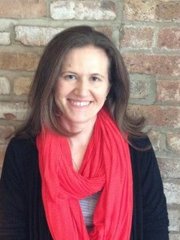 Patrice Frey, center president and CEO, said accredited Main Street programs create vibrant communities.
"Using a comprehensive strategy to preserve their historic character and revitalize their commercial districts helps make these great places to work, live, play and visit," Frey said.
The authority works in partnership with the center to identify local programs that meet 10 performance standards. Mechel McKinley, authority executive director, said the city can point to successes in 2014.
"This year we have celebrated the openings of two new businesses, started a façade improvement grant, hosted successful events, and started the Stone Mountain Farmers Market."
Visit www.stonemountainvillage.com.