Plight of fatherless sons on film
6/6/2014, 6 a.m.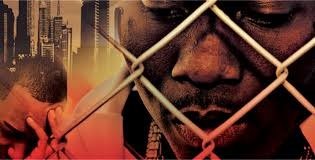 "Spit'in Anger: Venom of a Fatherless Son," a ground-breaking documentary on the social ills of fatherlessness, will be screened on June 12 at the Morehouse School of Medicine in Atlanta.
The hourlong documentary, released in 2014, addresses the underlying issue of anger in young black males as a result of not having a nurturing relationship with their fathers.
The 5:30 p.m. screening takes place in the auditorium, followed by a question-and-answer session with filmmaker Kenneth Braswell. Tickets are available at www.spit-inangeratl.eventbrite.com.
About 82.3 percent of African-American children born since 1990 live in a home without their biological fathers before their 18th birthday.
The raw narrative captured by Braswell, who grew up without his father, and expert interviews with Dr. Jeffery Shears, Dr. Jeffery Gardere, Terrie Williams, Iyanla Vanzant, Judge Mablean Ephriam, and Gary Sheffield reveal anger as a consequence and raise awareness about father absence.
The Morehouse School of Medicine is at 720 Westview Drive S.W. Visit www.spitinanger.com for more information.