Oliver Brown ailing
6/13/2014, 3:52 p.m.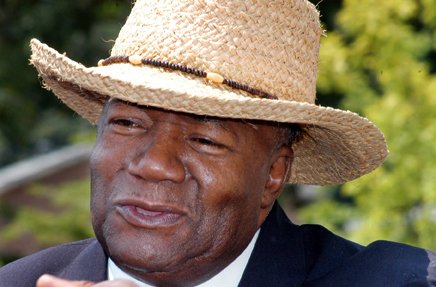 Longtime DeKalb political strategist and dancer extraordinaire Oliver Brown is ailing.
Brown, who worked with many candidates seeking local, state and congressional office in DeKalb in the 1990s and early 2000s, is battling the effects of early onset alzheimser's.
In his heyday, Brown, who has a booming voice and a laugh to match, was the life of holiday and other parties around South DeKalb. He loved to dance, and when he found a partner to match, he often dominated the dance floor.
He was often quoted by local newspapers and the Wall Street Journal on political issues.
HIs daughter Mara Brown, who has been caring for him since April, said her father did not have a stroke but that he was in the hospital in March for tests about his memory lost.
She said that while he has no physical impairment, he has become forgetful.
Brown, who lives in Decatur, turned 80 last October.
State Rep. Pam Stephenson, a relative of Brown, said the family is asking for prayers for him.
"Pray for him," she said. "Keep him in your prayers."